Game company CAPCOM has announced that the western release of video game The Great Ace Attorney Chronicles has been confirmed.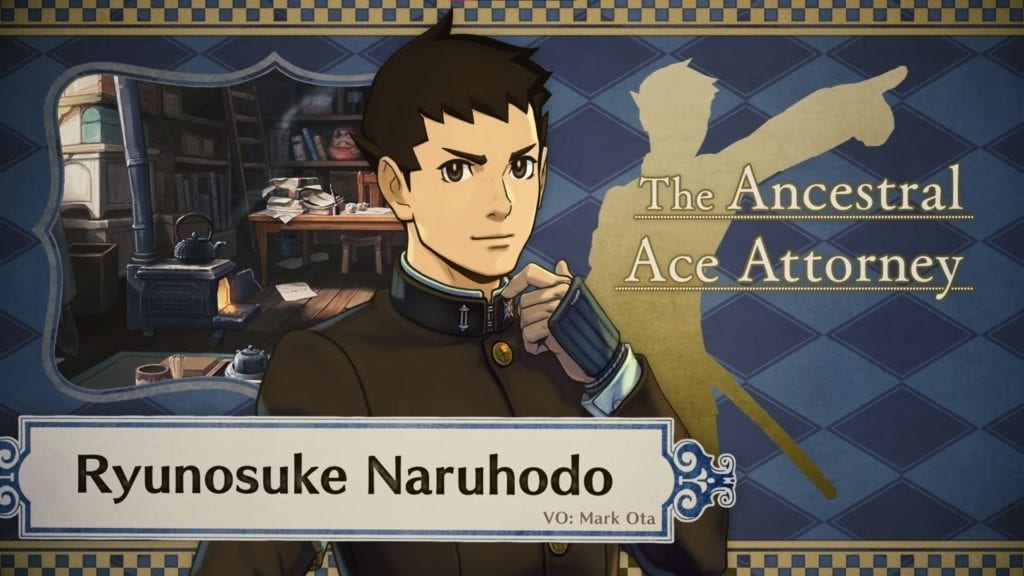 The game will be released in North America and Europe on July 27. Game Director Shu Takumi confirmed this in a new video message that was recently uploaded. He revealed that this will tell the story of the protagonist of the iconic Ace Attorney courtroom adventure series.
Players will assume the role of a lawyer to search for evidence, plead in court and ensure a fair decision. There will be newly recorded English voices for all titles such as The Great Ace Attorney: Adventures and The Great Ace Attorney 2: Resolve, both of which were originally only available in Japan. It is now coming to Nintendo Switch, PlayStation 4 and PC via Steam. There will be a digital bundle containing both The Great Ace Attorney Chronicles and Phoenix Wright: Ace Attorney Trilogy on Nintendo Switch, PS4 and Steam.
It takes place in the late 1800s during Japan's Meiji period and England's Victorian era. The Great Ace Attorney Chronicles follows Ryunosuke Naruhodo as he tries to uncover the truth in the witness statements and clears the names of his clients in court. Players will unravel the mysteries behind 10 thrilling cases alongside a wacky cast of over-the-top characters, including local ace detective Herlock Sholmes.
Really Ace lawyer mode, players will test their lawyer skills to gather evidence, question key witnesses and defend their clients in court. For the first time in the series The Great Ace Attorney Chronicles introduces two new gameplay experiences that are sure to increase the stakes both in and out of court. During investigations, players will team up with Sholmes to participate in a "Dance of Deduction" to identify flaws in the detective's exaggerated logic and uncover new facts. In court, players will participate in "Summation Examinations", where they must point out discrepancies between judges in the hopes of reaching a coveted "Not Guilty" verdict. With these added gameplay features, prospective attorneys should prepare for investigations and lawsuits like they've never seen before.
The Great Ace Attorney Chronicles includes exciting bonus content, including eight additional mini-episodes and three alternate costumes previously released as DLC content in Japan. The collection also offers a look at the games' artwork, music and voice recordings through the newly added Art Gallery and Auditorium.
Source: press release
Here's the video message from Shu:
Check all Gaming News here: Gaming Ideology