Game company Square Enix recently announced that the acclaimed Dragon Ques Builders 2 has officially returned to Xbox.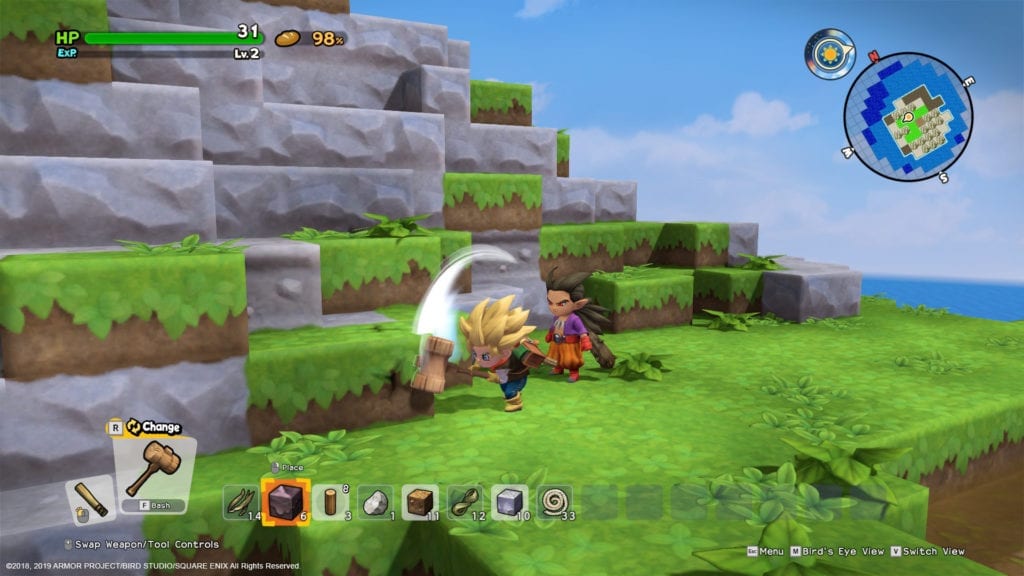 DQ Builders 2 is now available for Xbox one, Windows 10 PC and Xbox Game Pass. Xbox players can now explore the game's story-based building adventure for the first time. It comes with all DLC previously released on PS4 and PC via Steam, including Hotto Stuff Pack, Modernist Pack, Aquarim Pack, Designer's Sunglasses, Historic Headwear, Dragonlord's Throne, and more.
If you play with Xbox Game Pass or purchase a single digital version of the game on Xbox One or Windows 10 digital edition, you can play on Xbox One or Windows 10 PC with shared saved progress and achievements.
DRAGON QUEST BUILDERS 2 has captured the hearts of over a million gamers around the world, providing the perfect entry point to one of the most popular and beloved role-playing franchises of all time. Xbox players can go on an adventure alone or team up online with up to three friends as they take on the role of a young builder who washes up on the Isle of Awakening next to Malroth, a mysterious young man suffering from amnesia. Together they explore different islands as they develop skills to become a "Master Builder" by helping townspeople, crafting materials, teaming up with villagers to harvest different crops and defeat enemies.
Dragon Quest Builders 2 is rated E10 + and is available now on Xbox One, PS4, PC via Steam. Day one with Xbox Game Pass on cloud, console and PC. Also playable on Xbox Series X / S.
Source: press release
Here's the launch trailer:
Check all Gaming News here: Gaming Ideology