Game company Insomniac Games recently shared new details in the latest PlayStation Magazine Issue (June 2021) on Ratchet and Clank: Rift Apart, especially on the first four weapons.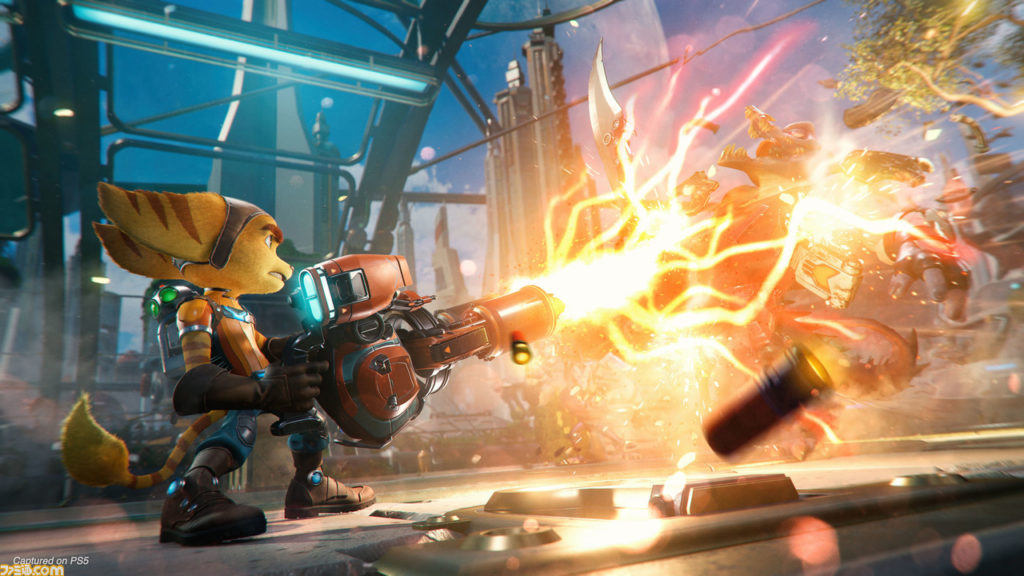 Lead Designer Mike Daly shared details about the four new weapons Ratchet will use first in the game, aside from the nifty Omniwrench.
"Since Ratchet and Clank: Rift Apart was built from the ground up for PS5, we've had access to the widest range of techniques and reliability we've ever had for weapon development, and our signature creativity for exotic and unexpected weapon concepts. in full force, "said Daly." The weapon experience molds to the incredible. "
These are the first four weapons that Ratchet can use in-game:
Burst Pistol – An automatic pistol that shoots green blobs of plasma and leaves a glowing, blistering green residue on its targets. Players can take accurate shots or go all out by spraying on enemies at the expense of reduced accuracy.
Shatterbomb – It throws a bomb at enemies and shatters when hit. It gives off an explosive purple energy that destroys everything nearby. Players can feel the haptics when it interacts with something.
Enforcer – It has a similar effect to a double-barreled shotgun, which is superior for close range attacks and spreading fire. Instead of bullets, players will shoot huge lightning bolts. They can fire one or both barrels at the same time.
Topiary Sprinkler – It works like a gun turret that shoots at enemies. Players can fire these from a wrist-mounted launcher, and when blues and turrets are in place, they automatically shoot water at nearby enemies, turning them into images of vegetation.
Ratchet and Clank: Rift Apart will be released exclusively on PS5 on June 11.
Check all Gaming News here: Gaming Ideology