The Riot Games pride event kicks off today, on the International Day against Homophobia, Transphobia and Biphobia (IDAHOTB). They add different things for each of their games.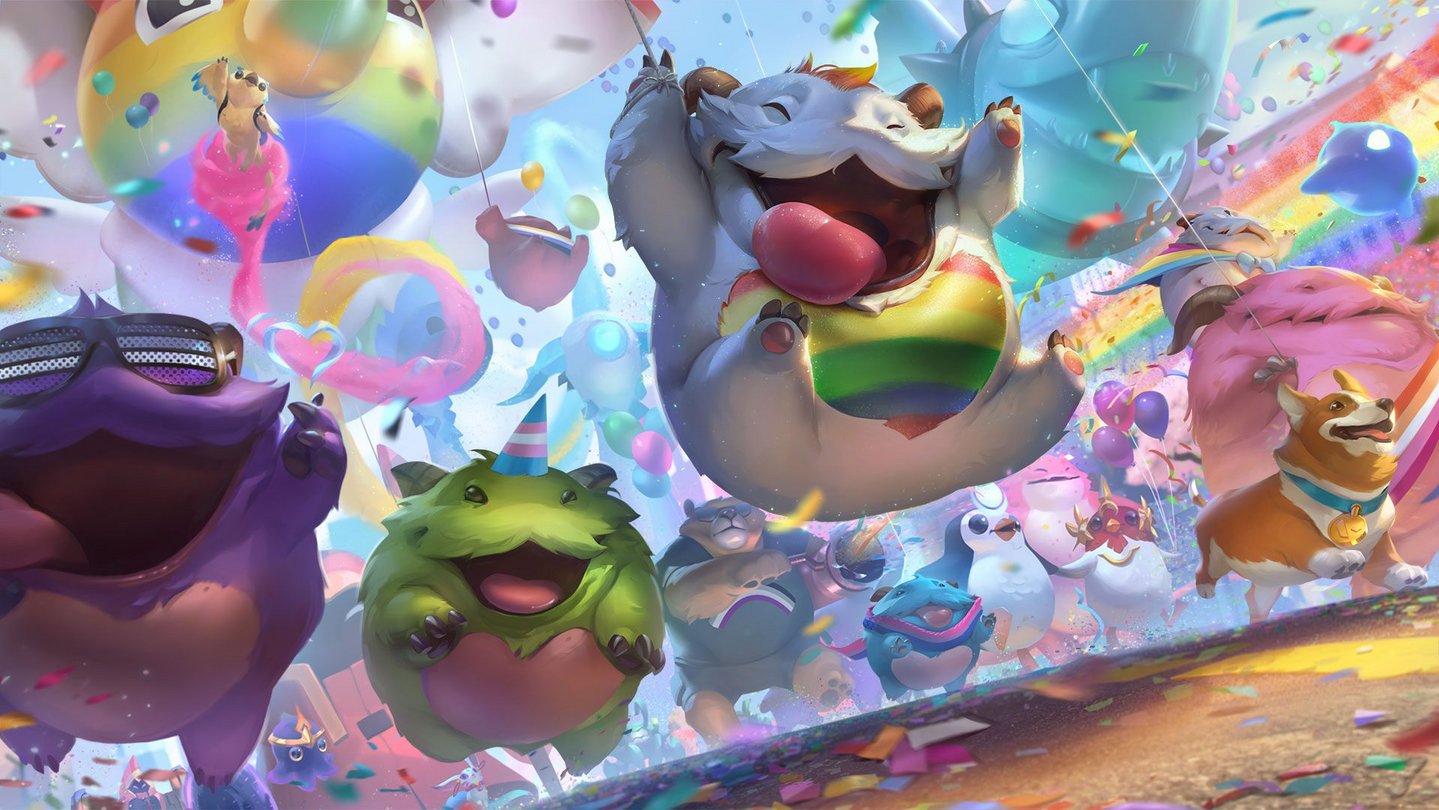 League of Legends
Riot is bringing back the Rainbow Poro icons and adding various LGBTQIA + themes home security paths, which will be active until the end of June.
New Summoner icons have been added as well as profile splash art customization.
Missions have also been added today which can be completed until the end of June. These missions can be renderings here.
Legends of Runeterra
Tyari The Traveler stars in the movie Everybody Gets Love! Emote, Poro flag icons (Rose Quartz Poro, Sapphire Poro, Catseye Poro, Obsidian Poro, Tanzanite Poro, Citrine Poro, Rainbow Poro) and an adorable new Guardian, Ellie the Elephant (below). The Poro icons are the same for Wild Rift, so check them out in the Wild Rift section!

RIOT games
The Legends of Runeterra LGBTQIA + patch comes out on May 19.
Team fight tactics
New pride-themed booms and Little Legends will be added, with the booms available through a mission since May 12. Just look for the Sun and Moon mission.
Wild gorge
Seven poro icons will be added, as well as a pride-themed home guard pad, like in League of Legends. One of the two missions added in Wild Rift will reward you with all 7 Rainbow Poro icons and the Home Guard path. The requirement? Play a single game.
Merch
Merchandise themed with Pride graphics mixed with Riot Games credentials are now on sale and 100% of the proceeds will go to their partner in this endeavor, the It will be a better project, which focuses on making "things better for LGTBQ + youth around the world".
They have mugs, shirts, tank tops, hoodies and more!
VALORANT
Details will be released in June.
This year's Riot Games pride event is looking good and I look forward to participating.
Check all Gaming News here: Gaming Ideology