Game company Rare recently made a surprising announcement revealing that video game Sea of ​​Thieves will add a new Pirates of the Caribbean themed event and will feature the ever-popular and lovable character Jack Sparrow in it.
Fans raved about the big reveal and everyone is excited to try out this new season. But how did Jack Sparrow come about as one of the newest characters for the game? Game Director Mike Chapman and Executive Producer Joe Neate tell the story in an exclusive interview with media outlet NME.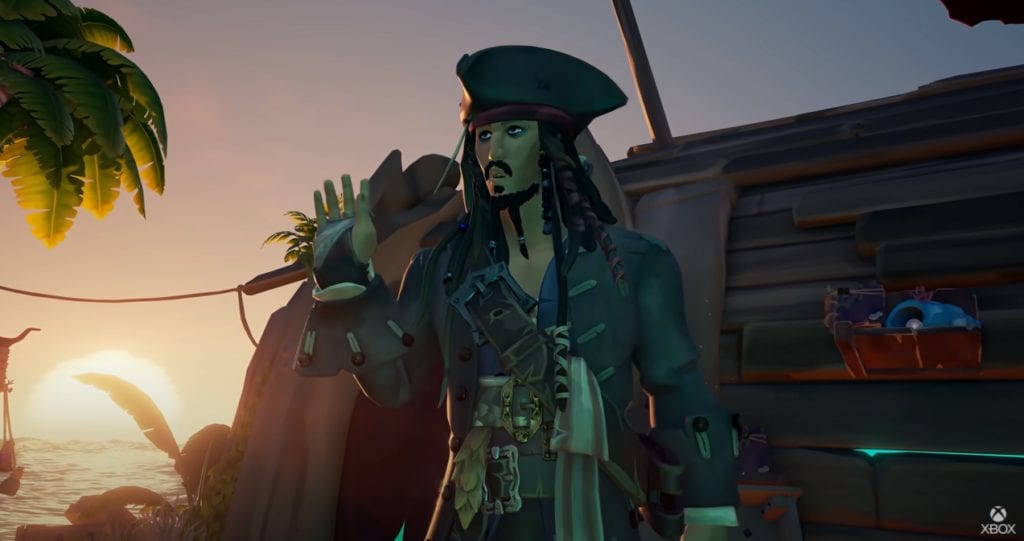 Neate revealed that this all started at E3 2019, where he and Chapman proposed to the Disney team to bring two worlds together. They chatted with Disney and made plans. They already signed an agreement in January 2020 to finally seal the deal.
Jack Sparrow would surely thrive in this world as it offers freedom and adventure throughout the game. There were also plenty of parallels between the two, which wasn't too hard to add Pirates of Caribbean to this game.
Then it came about how Jack Sparrow could be created and added to the universe of this game. "Sea of ​​Thieves has a very specific visual style and I asked Mike what the challenges were in bringing a character with such an iconic and recognizable look into the world of Sea of ​​Thieves and making sure it fits that visual identity."
Chapman revealed that they struggled to recreate Jack Sparrow at first because they definitely had to get him right or else they would have to face the wrath of the players and fans. This is where the stunt double for Jack in the fourth film Simon Newton came into play.
"He came in full costume and really helped us fine-tune the character's movements," Chapman revealed. "He was so knowledgeable about the character and provided insight into how Jack would celebrate, how he would stand when he wasn't actually moving, and even specific facial movements. We really think we have the essence of Jack Sparrow as a character fixed."
Fan feedback was all good after the big reveal. They really did this well.
Sea of ​​Thieves is now available on Xbox One, Xbox Series X/S, and PC. The Pirate's Life update is now available to download for free.
Interview source: NME
Check all Gaming News here: Gaming Ideology