Two new characters from the upcoming video game Kuro no Kiseki were recently revealed in the latest scans of the weekly magazine Famitsu.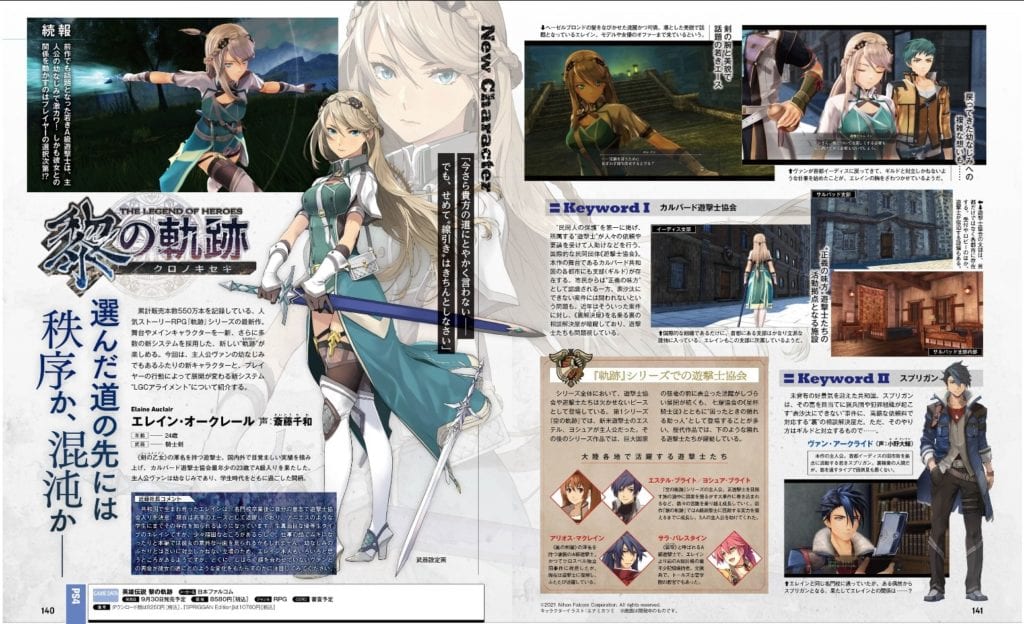 Elaine Auclair and René Kincaid are the two newest characters recently leaked in this week's Famitsu scans and will be taking part in the latest installment of the Kiseki series, Kuro no Kiseki. Elaine Auclair is known as the Sword Maiden and works as an A grade bracer in Calvard. She works diligently to prove her worth in the bracer as the youngest A-grade bracer to surpass Sara Valenstein's record with a silver crossed sword and only works with those serving under the law. René Kincaid, a member of the CID (Calvard Intelligence Division), is a man whose talents are very cold-blooded and is the childhood friend of Van Arkride and Elaine Auclair. He is very popular and an avid marksman who uses an orbal rifle.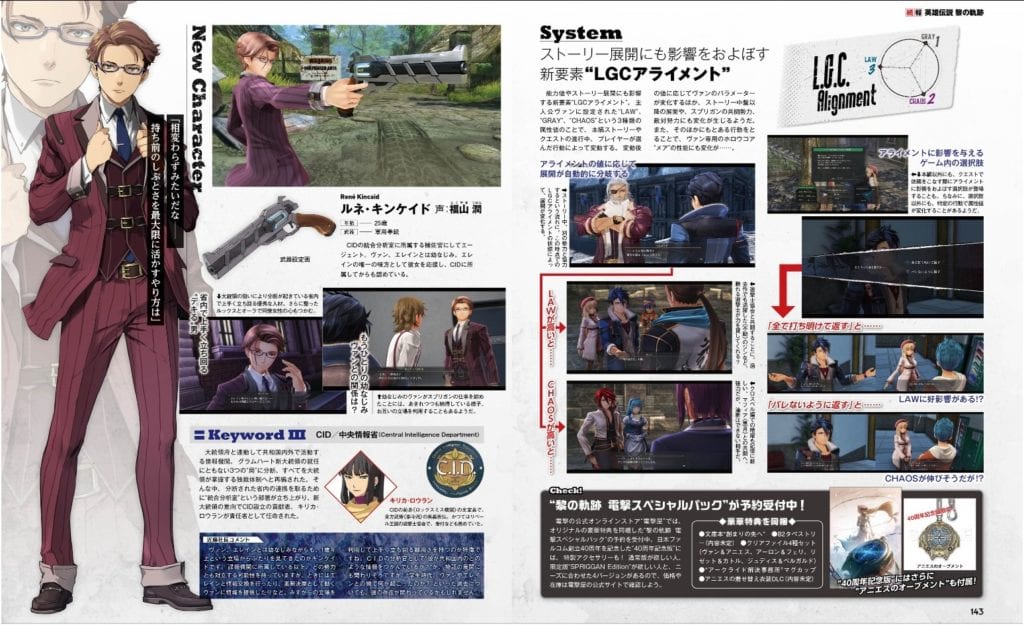 As can be seen in the images, the gameplay mechanics of the game mainly revolve around each player's life choices. Any choice a player makes can go for the law or for the underground. The system Law and Chaos uses affects not only the player's personality, but also the course of the story. Kuro no Kiseki will be released on September 30, 2021 for the Playstation 4 and an improved version for the Playstation 5 will be released in the near future. More information about the game will be released later on the 40th anniversary stream and on their main website.
Check all Gaming News here: Gaming Ideology