[GameLook special manuscript, please indicate the source for reprinting]
GameLook report/In the mobile game market where the market structure is becoming more and more solid, the rise of hyper-casual games based on advertising monetization will undoubtedly provide more choices for small and medium teams.
However, everyone knows that after rapid growth in recent years, the ultra-casual game market has also become a red sea. Fast-paced and ultra-simple gameplay has become the standard for this type of game. After Ketchapp and Voodoo, the category has emerged as a dominance pattern, and there are many platforms for buying.
Under this fierce competition, perhaps few people think that a little-known company has become the "dark horse" of hyper-casual games. According to GameLook, a company called Azur Games has received more than 1.5 billion downloads and has quietly entered the top 10 download list of global publishers in 2021Q1.
Sensor Tower's data shows that in the first quarter, Azur's "Stack Ball" and "Hit Master 3D" entered the top 20 global mobile game download lists. CEO Dmitry Yaminsky said in an interview that the company now has more than 300 employees in Cyprus and Eastern Europe.
As a seemingly "overnight fame" company, how did Azur Games break out of the competition-inspired hyper-casual game market? What is worth learning behind the success of this company?
Please see the detailed introduction brought by GameLook:
For many people, hyper-casual games are no strangers. I believe that when many people mention it, they are inseparable from the characteristics of short, flat, fast, advertising realization, and short lifespan. However, what most people don't know is that after a month of dominating the charts, the downloads of many super-casual games have not dropped to the freezing point, on the contrary, they have only dropped to about 10% or 20% of the initial downloads. Subsequently, they will maintain a monthly download volume of 100,000 times for a long time, giving the game a longer life cycle and a more predictable source of revenue.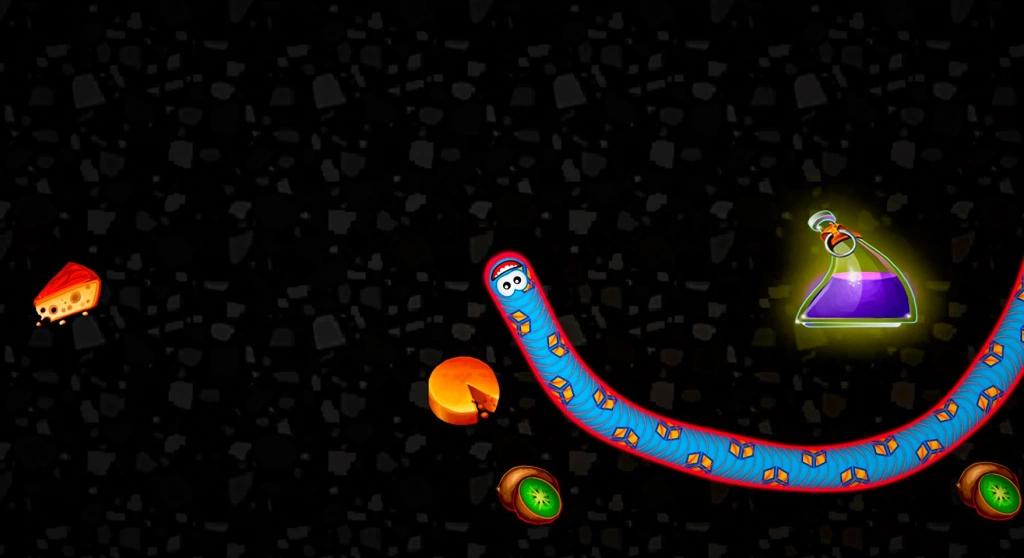 Yaminsky said that with a large number of game products and upcoming product lines, Azur Games has an excellent business model that can maintain a large number of employees. Among the many products, "Stack Ball" is the most successful masterpiece, with more than 300 million downloads, followed by "WormsZome.io" with more than 200 million downloads.
However, the competition in the field of ultra-casual games is not easy to win, because its opponents include long-established big-name companies such as Voodoo Games, SayGames, and Rollic.
Jump from the advertising industry to the game field: It is accidental to do the ultra-casual game field
If you look at his professional experience, Yaminsky was initially engaged in the advertising industry, but after experiencing the recession in 2014 and 2015, he decided to enter the game industry. In 2016, he officially founded Azur Games in Moscow. At that time, the main release was moderate. Games, and games with heavy themes that can be played on mobile devices for a short time. The company found a studio, the latter is developing a mobile version of the CS game called "Modern Strike Online", and to help the game release and early marketing.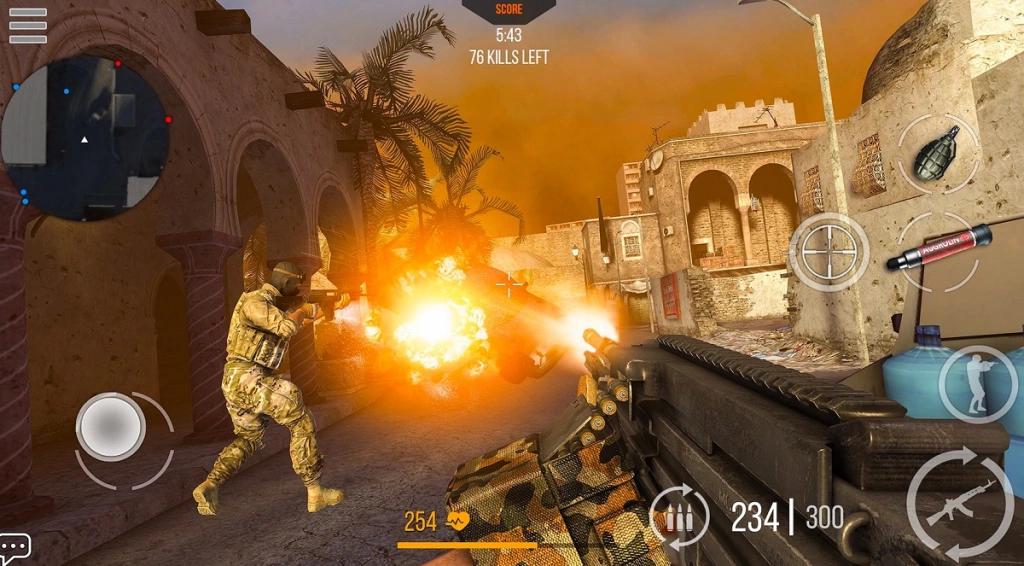 Subsequently, the game was a huge success, with over 70 million downloads, and Azur decided to acquire half of the shares in the R&D studio. Yaminsky said, "This game was very successful. After the release, I decided to make other games, so the company transformed into a mobile game publisher, and then we started a self-developed game project."
In 2017, thanks to the promotion of companies such as Voodoo Games, ultra-casual games with short gameplay were popular in the European and American markets. At this time, he moved the company's headquarters to Cyprus.
When it comes to getting involved in the ultra-casual game market, Yaminsky has a lot of emotion, because at the beginning he didn't know if this step was right or wrong. "At the time, we didn't know how to buy volume for this new market, so we decided to withdraw funds. Try to draw 2 people from the team to make a successful ultra-casual game. As a result, we found that a project built by a team of two or three can bring better data results than a 60-person team in a moderate game, so the ultra-casual game Has become our focus."
In the first attempt, the company sent a team of two to develop a super casual game, one of whom was responsible for programming and the other for art. This game took about a month to complete. On the day of the game's release, the ad monetization revenue reached $1,000, and the next day it reached $2,000.
He said, "Then we started to buy volume. At that time, the volume was very simple and the number of competitors was very small. Many people said that the advertising monetization model could not work. I think this is an opportunity for us to make money. Waste the purchase amount of funds. In fact, our first release (super casual game) was a success".
Test 200 ideas a month: moderate games and ultra-casual games
After the hyper-casual game market was detonated, some companies began to make games in an assembly line like factories. Since the market was small at the time and developers were very enthusiastic about presenting their own games, the growth of hyper-casual games was relatively easy. .
However, Yaminsky said, "At that time, we knew we had to stand out from other publishers and try to explore the potential of the team, adjust the creative prototype, and accumulate expertise within the company. This was like a clean stream for the industry, because at that time Most publishers only look at the preliminary data. If the data is good, they will continue to do it. If it is not good, they will return the game to the developer."
Azur Games has long started to create an ecosystem that is more comfortable for developers and cultivate promising projects in it. The company shared its experience and proactively helped budding studios and independent developers to enter the ultra-casual game market. As a result, marketing budgets continued to grow, game studios began to trust Azur Games, and the company began to attract a large number of new developers .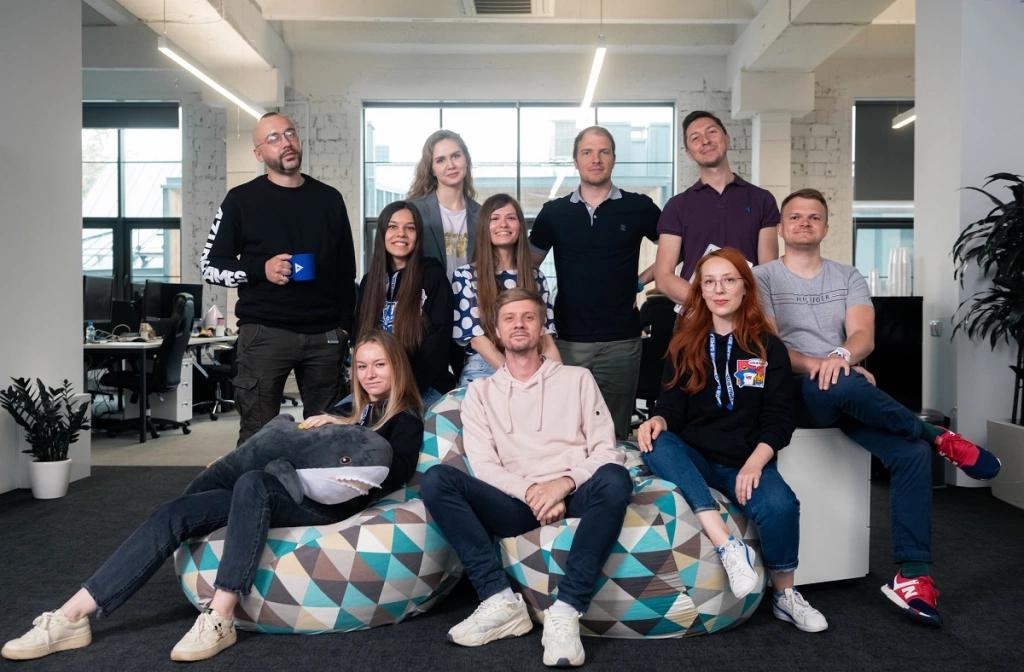 Although headquartered in Cyprus, Azur's team is spread all over the world and has opened support offices in Dubai and Moscow. Most people work remotely, so the company has grown rapidly. At present, 50 people are responsible for marketing and analysis, and 30 planners are responsible for the creative advertising design that helps the game spread. About 200 people are engaged in the research and development of moderate game projects, the latter has a higher profit margin.
Yaminsky said, "We are working hard to pave the way. Many companies in the market are still waiting for the data to perform well to complete the project, but we at Azur believe in the team and improve the performance of the project ourselves."
Although ultra-casual games still bring a large number of downloads, Azur Games has also begun to enter the casual and mid-range games, and these games are expected to be released in the next few months or years. The ultra-casual game department has multiple micro teams, including producers, two or three product assistants, and two or three game planners. Each micro team collaborates with a certain number of studios.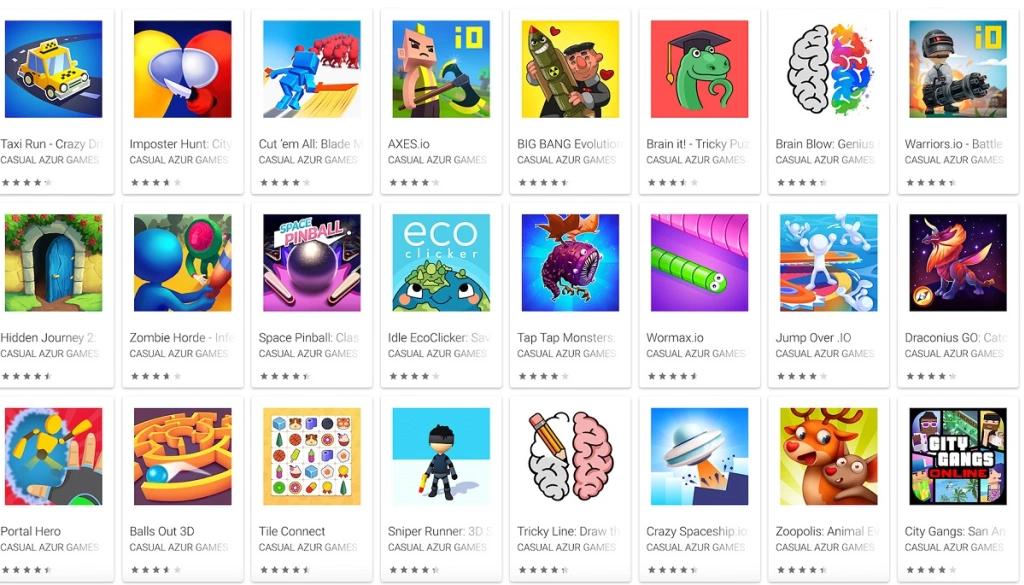 "We have about 200 creative prototype games every month. After testing, we release an average of one or two games every month. In other words, in order to get a large number of downloads, you need to do a lot of work, which is difficult for outsiders to see."
There are still profit opportunities after the bursting period of ultra-casual games, and the key to leading opponents is the long-term
Hyper-casual games are already a big market. Listed companies such as Zynga have acquired the ultra-casual game team Rollic, and buying platforms AppLovin and IronSource have also entered the market. This market has become more and more crowded.
"As a company, the only way you can win the competition is to share more knowledge with developers than others, test faster, use your own analysis, invest your skills and experience in R&D. We attach great importance to communication and Provide necessary resources: For example, if the team does not have action planners, game planners or artists, we will join them as needed."
In other words, the current strategy is to provide better conditions and R&D infrastructure in its ecosystem. This means that Azur is willing to share any resources to help developers make the right decisions. Trend tracking data is a good case. . At the same time, the company never allows the studio to repeat work, only providing directions.
Therefore, Azur needs to find the right team to build a long-term mutually beneficial relationship with developers. So far, the company has invested more than 10 million dollars in this. Many of the developers are in Eastern Europe. Yaminsky said that the developers here have learned fast iteration and low-cost operations, and there are many high-level programmers here.
"The first and most important thing is that we always evaluate the potential. If there is potential, we will invest effort and sufficient funds. For example, if there is a studio with an annual income of up to 5 million U.S. dollars, we are willing to invest up to 10 million U.S. dollars. Acquire 20% to 30% of the shares, and in some cases even invest more. At the same time, the studio still maintains control of the project, and we only help it grow in all directions, including marketing."
In 2019, competition in the ultra-casual game market has intensified, and now it is even more intense. In May, the company invested more than $15 million in marketing expenses and tried to provide developers with better terms of cooperation, such as high compensation for each creative prototype. This gives the team the possibility of recovering R&D costs, so that they are free to try more things.
"In terms of product strategy, our goal is to increase user LTV and put more attention on in-app purchases. This means that we are planning more in-depth projects, but we will always consider the resources of the studio, if the developers do not have that many Experience, they can do simpler gameplay."
A single day download of a masterpiece game can reach 300,000 to 500,000 times, but Yaminsky believes that the long-term is more important.In the long-term process of the masterpiece, a game's monthly advertising monetization will still have an income of US$100,000 to US$400,000.If there are 10 to 30 such masterpieces, the long tail income can also be millions of dollars per month。
Today, the studio is seeking to cooperate with more game studios to bring more masterpieces, "the number of competitors continues to increase, we must remain competitive."
This Article is curated from Source and we only provide the English version of the Story.