Some have even bought an intact and sealed copy of the classic video game Super Mario 64 for a huge sum of dollars.
Heritage sale, those who handled the sale, revealed that someone bought the classic Mario game for $1.56 million dollars. This has set the record for the highest amount anyone has paid for a video game at auction. The auctioneers revealed that they have covered several rare games in the past, but the prices never came close to this one.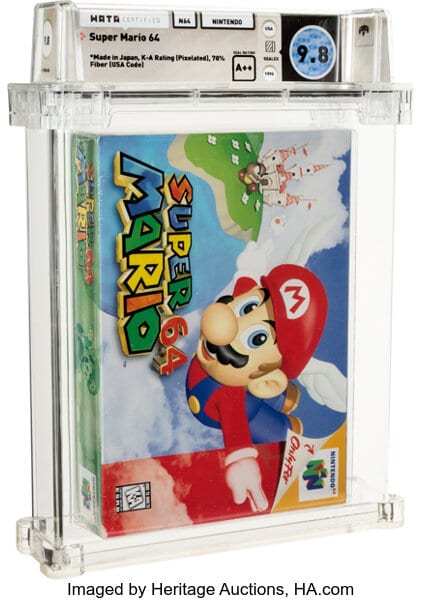 The box of the classic game was almost pristine and is now 25 years old. This was the factor that caused the price to rise despite its age.
Collectible game rating company WataGames gave it a 9.8 A++ rating, which also added to its appeal to the collectors who bid on it. This is a much higher figure than any previous sealed unit sold.
No word yet on who is the lucky collector who bought the Super Mario 64 copy.
Check all Gaming News here: Gaming Ideology