Game Studio Tango Gameworks recently announced that the upcoming video game Ghostwire Tokyo is being delayed.
In a new update from the game developers on the official Twitter account of the upcoming title, it will be postponed to early 2022. From the recent post, it seems that the global pandemic and Japan's increasing strictness when it comes to preventing the spread of COVID-19 were the reasons for the new release window.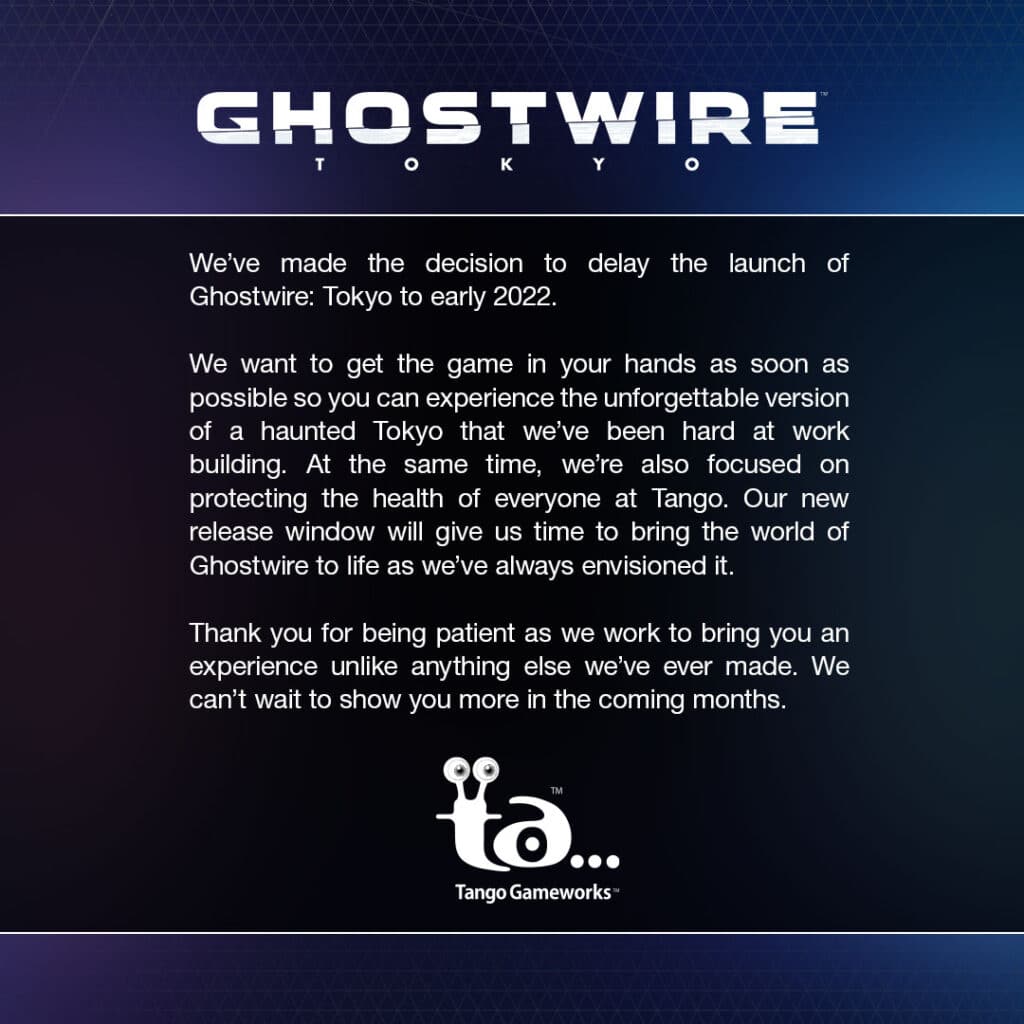 According to the developers, the team wants to release the game as soon as possible so that everyone can enjoy the haunted Tokyo setting they worked so hard for. At the same time, they want to ensure that the health of their members is protected. This new release window gives them time to release the game the way they envisioned it.
Ghostwire Tokyo launches on PC and PlayStation 5.
Check all Gaming News here: Gaming Ideology