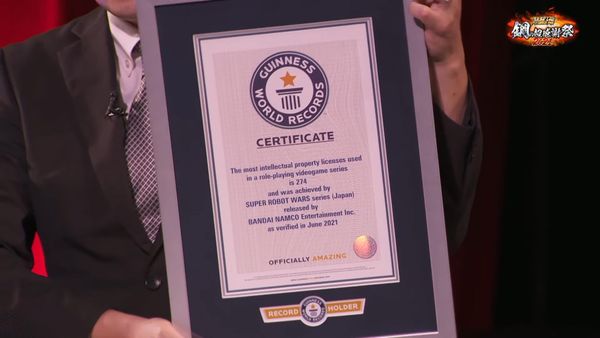 The Super Robot War franchise is one of the most popular game franchises not only in Japan but also worldwide. With the latest installment to be released worldwide in October, Bandai Namco Entertainment announced on their Facebook page that they are not only giving away commemorative coins not only honoring 30 years of its franchise, but also winning the Guinness World Record for the most intellectual property licenses used in a series of role-playing games.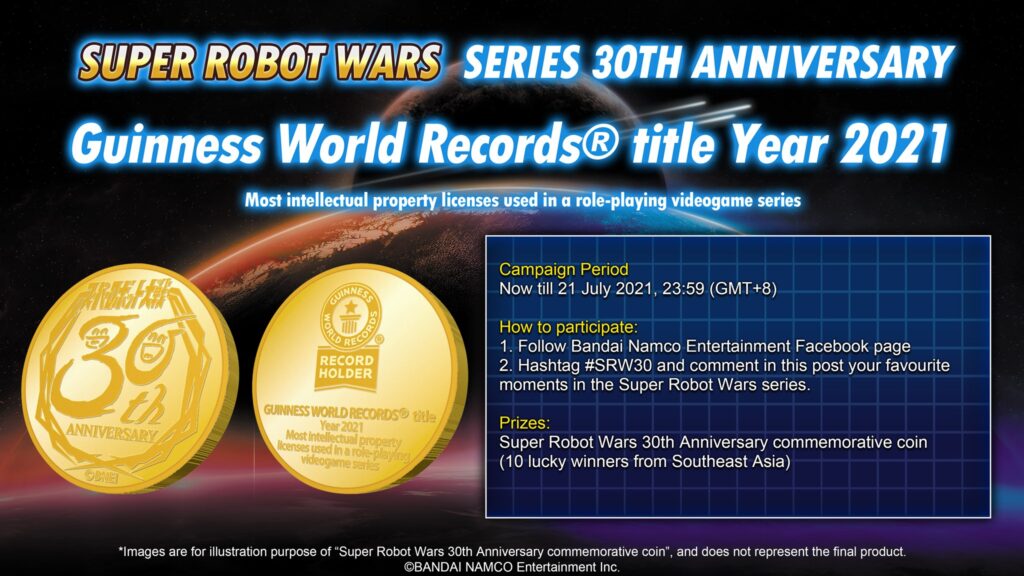 Based on the message, participants should follow Bandai Namco Entertainment's Facebook page. Then they have to comment, on post, their favorite Super Robot Wars moment and apply the hashtag #SRW30 to enter. 10 lucky winners is chosen and receives the commemorative coin.
The match ends at July 21, 2021 23:59 (GMT+8), so you better start joining the fun guys if you want to keep celebrating the effort SRW franchise has done for us in 30 years.
Check all Gaming News here: Gaming Ideology