Game company Konami has officially rebranded the video game series Pro Evolution Soccer as eFootball.
The new name will be used in the future and will undergo major changes. First of all, it is now only digital and free to play. This will be available on multiple platforms and will be released at a later date. By winter, all versions will feature cross-play, but mobile players will have to use controllers to play against console and PC players.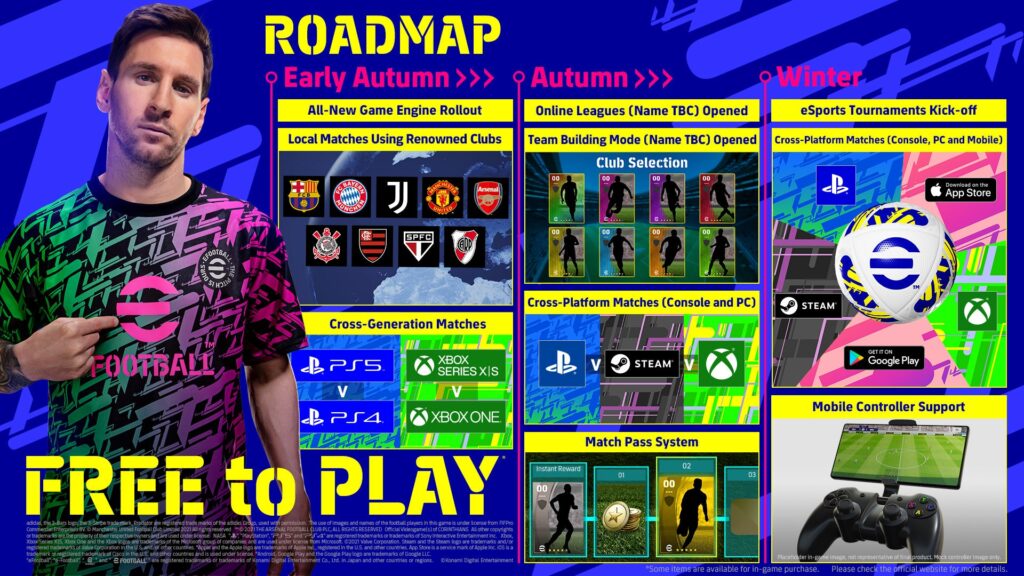 Series producer Seitaro Kimura talked to media outlet IGN explain the change. He revealed that the goal is to take a "platform" approach with regular updates. No more annual paid releases of the game, but it will have free, annual updates for new seasons.
eFootball will be launched on PlayStation 5, PS4, Xbox One, Xbox Series X/S, and PC coming Fall 2021.
Here's the reveal trailer:
Check all Gaming News here: Gaming Ideology