A new character for the upcoming action-fighting video game The King of Fighters XV was recently uploaded and features a returning character with a beastly roar.
The king of dinosaurs is the next character to be revealed in KOFXV and will be part of the ever-expanding roster of characters. This is actually Tizoc, the wrestler who likes to wear the bird mask, but now wears this awesome T-Rex mask. It is said to be his alternate ego and has a different way of fighting against his opponents than his original persona.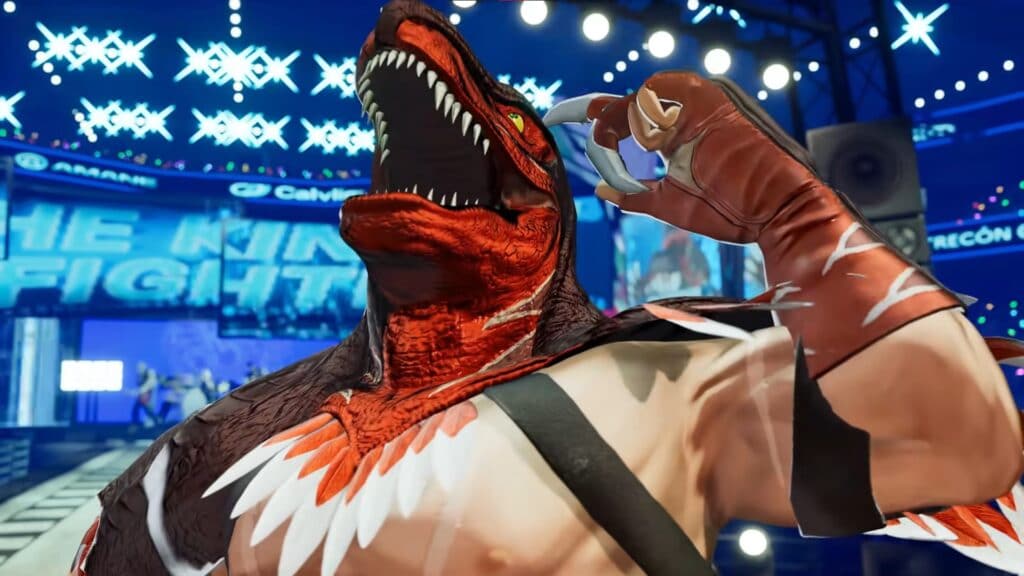 This particular version can punch, kick and wrestle its enemies with a touch of small bites. He was in KOFXIV and has come back with a cruel vengeance. His attacks are strong and deal a lot of damage.
No team has been formed yet, but this could be the wrestling or Mexican team with Ramon revealed. It looks like Angel is the next rumored character to be announced, but we'll have to wait for the official reveal.
The King of Fighters XV will launch in early 2022 for PlayStation 4, PS5, Xbox One, Xbox Series X/S and PC via Epic Games Store and Steam.
Here's the new trailer:
Check all Gaming News here: Gaming Ideology