Game company CI Games recently announced that the modern war shooting game Sniper Ghost Warrior Contracts 2 has a new major content expansion called Butcher's Banquet.
Butcher's Banquet is the latest major expansion for the game and can be downloaded for free on all available platforms for the game. It will be available as a patch for the main game.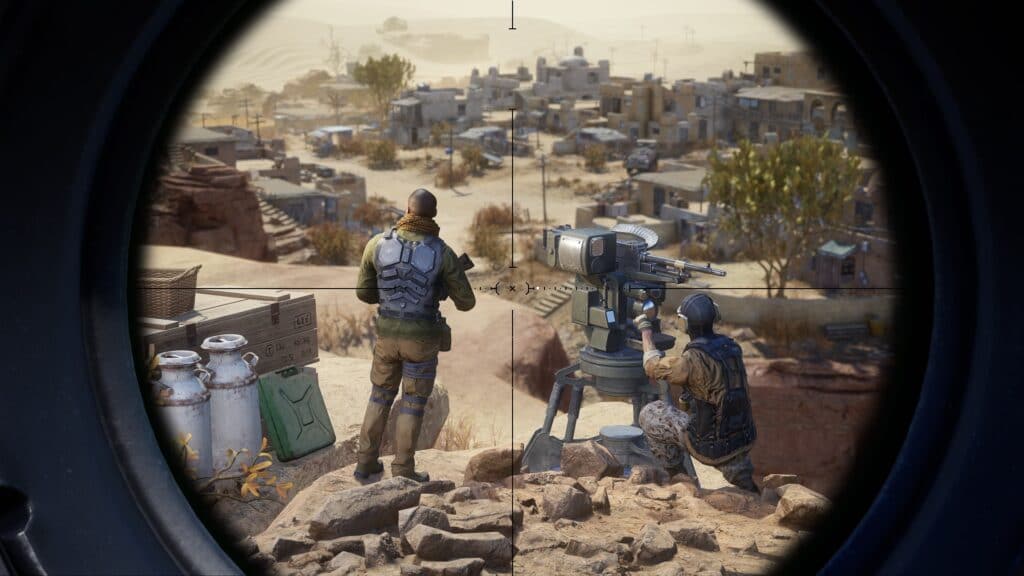 It features a new vast region and will take place in a desert-like area. It has oases, waterfalls and mysterious temples. After the recent turmoil in Kuamar, which was the setting for the main campaign, these are the new threats that have surfaced and the most dangerous is called Mahmoud Zarza, aka The Butcher.
The new expansion builds on all the elements players loved about the base game, such as 1000m+ extreme-range sniping, next-gen graphics, more intelligent NPCs, and more deadly weapons to wield.
The challenging sniper game is set in Kuamar, a lawless region in the Middle East, located along the Lebanese and Syrian borders. Players take on the role of Raven, Contract Sniper Assassin, and must overthrow a ruthless dictatorship by completing a series of replayable missions that can be accessed in a variety of ways. SSH contracts 2 features large-scale sandbox maps, a variety of side missions and objectives, realistic weapons and gadgets, and a range of unlockable skills and equipment.
Sniper Ghost Warrior Contracts 2 and the new expansion Butcher's Banquet are now available on PlayStation 4, Xbox One, Xbox Series X/S and PC for just $39.99. The PS5 version will be released on August 24, 2021 and will come with the Crossbow Carnage DLC pack.
Source: Press release
Here's the trailer:
Check all Gaming News here: Gaming Ideology