Game company miHoYo has made a surprising announcement of the popular online RPG Genshin Impact that is teaming up with another popular game Horizon Zero Dawn for the first time.
As of version 2.1, players can get the legendary fighter Aloy from Horizon Zero Dawn and join as a Genshin Impact five-star character. Players on all available platforms can get this five-star character for free within a limited time.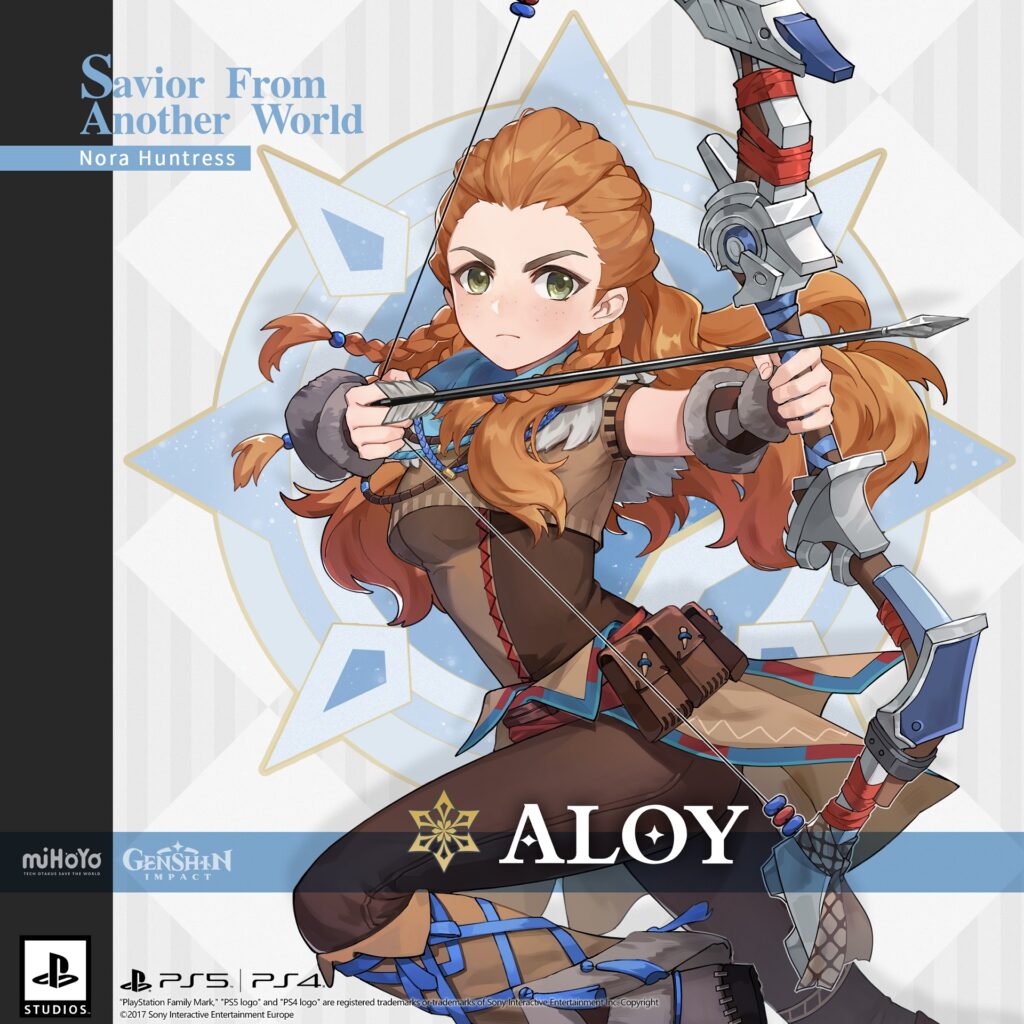 Genshin Impact is a free-to-play open-world action RPG that transports players to the visually stunning world of Teyvat. The player takes on the role of the mysterious "Traveler", who embarks on a journey to discover the fate of their lost sibling. During their adventures, players will explore many regions with unique cultures and landscapes, meet a diverse cast of characters, master the art of element-based combat, and delve deeper into the mysteries of the world of Genshin Impact. With the latest cross-save feature, players can now continue their adventure on PlayStation 5, PS4, PC, Android and iOS.
An outcast, seeker and proven fighter of the Nora tribe who saves life on Earth in Horizon Zero Dawn, Aloy will not hesitate to fight for a cause during her adventures in the world of Teyvat. In addition to her extraordinary archery skills, she has also acquired a Cryo Vision in this world and can use unique elemental power in combat and exploration. In version 2.1, Aloy will be featured as a new five-star "Savior from Another World" character, who will unravel Teyvat's secrets together with the traveler.
Players can get the "Savior from Another World" Aloy for free with exclusive early access for players on PlayStation consoles. Players who have reached Adventure Rank 20 or higher can receive Aloy via in-game mail after logging into the game on an available platform during version 2.2. There is also a free four-star arc that gives Aloy a special enhancement that will also be obtained exclusively on PlayStation during version 2.1 and version 2.2 for players who have reached Adventure Rank 20 or higher.
More details on the Genshin Impact and Horizon Zero Dawn collaboration later. It is now available on PC, PS4, PS5, iOS and Android.
Source: Press release
Check all Gaming News here: Gaming Ideology