[GameLookspecialmanuscriptnoreprintwithoutauthorization!】
GameLook report/If you want to ask what is the hottest word in overseas game circles recently, it may not be AR, VR, Metaverse, or Apple, Epic or "New World", but a Netflix Korean drama "Squid Game". This collection of many "childhood memories" such as Tug of War and 123 Wooden People does not have any warm feeling, because every little game in the play is about the survival of Russian roulette.
These stimulating settings for mini games in the play have also inspired the creative enthusiasm of American ultra-casual game developers. Subject to copyright, they cannot launch these mini game collections under the name of "Squid Game", but before the list this month Three of the four works clearly show their "tribute" to this popular web drama.
However, in addition to "Squid Game", the other four games in the top seven on the list are also new games released after mid-August this year. This is also the highest replacement rate for the top of the list in recent months. Among them, there are realistic works that help fashionable women complete "self-discipline", and there are also simulation works that highly restore the popular arcade game of the shooting machine. After a large number of new products with a wide range of categories are on the shelves, "Metro Parkour", which still ranks eighth, has once again let us see the timelessness of classic parkour games.
The following GameLook will briefly introduce the TOP20 ultra-leisure products in this issue:
1.K-Games Challenge
Developer: Supercent, Inc.
Online time: 2021/10/2
Size: 209.86M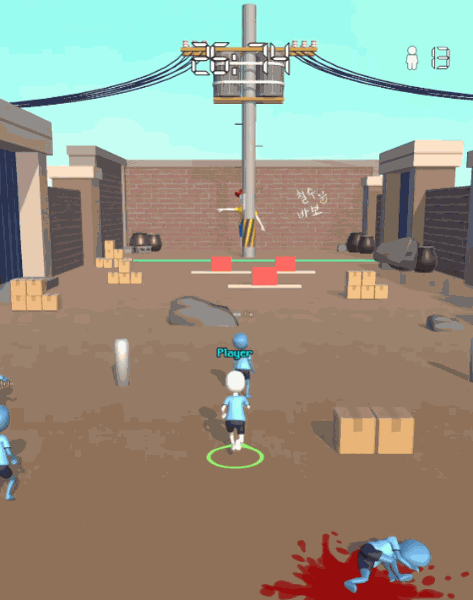 The K in "K-Games Challenge" refers to Korea (South Korea). This game is a collection of various small games in the Korean drama "Squid Game", such as the classic "123 Wooden Man". Of course, just like the original game, if you are unfortunately found to have moved your body in "123 Wooden Man", you will be directly killed by the high voltage on the spot. This kind of high reduction in the game will also make the player's experience more exciting.
2.All Challenges – survival game
Developer: Good Luck Game Studio
Online time: 2021/10/1
Size: 247.84M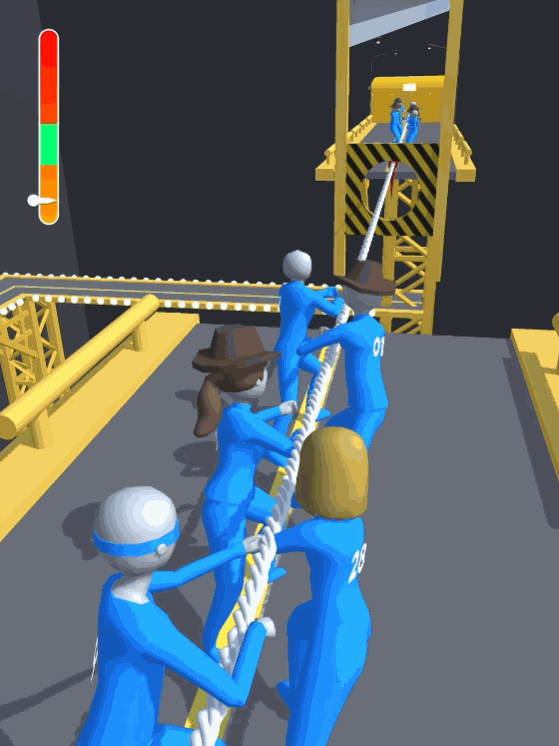 "All Challenges-survival game" is also a product that reproduces various classic survival games in "Squid Game". Of course, this is still a game that will directly "die" once it fails halfway, which also makes the game feel a bit Roguelike. With the simplification of ultra-casual games, this kind of mechanism design can become popular, indicating that players still have a lot of expectations for new and exciting gameplay.
3.Flex Run 3D
Developer: Voodoo
Online time: 2021/8/14
Size: 489.13M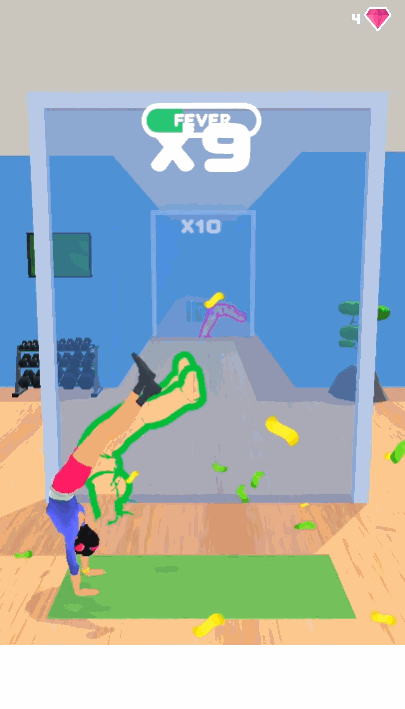 The popularity of "Squid Game" makes Voodoo, who can always reach the top, only ranks third this month. Strictly speaking, "Flex Run 3D" is not a parkour game that Voodoo has always been obsessed with. Players need to constantly adjust the corresponding body posture according to the system prompts to pass the level. Generally speaking, the gameplay is more like a rhythm game. It not only requires you to react quickly, but also requires you to adjust your body posture to accurately press on the rhythm point.
4.Candy Challenge 3D
Developer: Idil Morgul
Online time: 2021/10/2
Size: 143.72M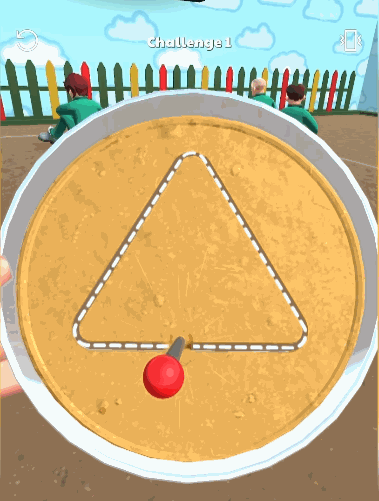 "Candy Challenge 3D" is another simulation collection of "Squid Game". Of course, because there is no copyright, I can only wrap myself with a coat called "Candy Challenge". Players will start from the classic engraving game in the center, complete more and more complex challenges step by step, and become the ultimate survivor.
5.Popular Girls
Developer: 24 PLAY
Online time: 2021/9/29
Size: 499.32M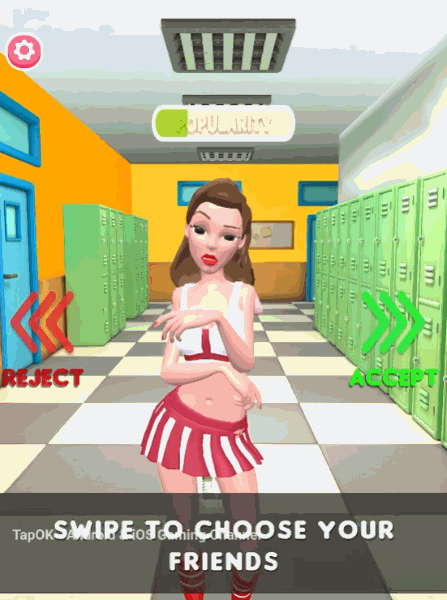 "Popular Girls" is more like a practice manual for trendy women. You will start by choosing friends to make yourself a more popular trendy woman. In the game, you will face many realistic challenges. For example, if you find that your boyfriend has cheated, what should you do? Remember, at any time your choice must be to "make yourself a popular trend woman" as the goal, a momentary gratitude may not allow you to win the game.
6.Zoom Out 3D!
Developer: Crazy Labs
Online time: 9/7/2021
Size: 211.83M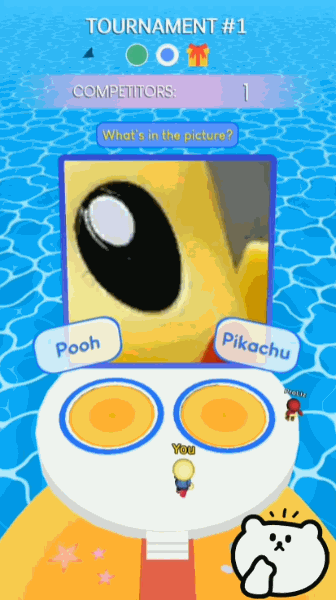 "Zoom Out 3D!" is a game that tests the player's eyesight. Players need to judge the image or object in the original image through the enlarged partial detailed image. As the game progresses, it is naturally more and more difficult to judge. In addition, the types involved are very wide, from pop stars to animated characters. In addition to good eyesight, you may need a broad enough knowledge.
7.Hooper Hooper
Developer: smartmobi technology limited
Online time: 2021/8/21
Size: 141.97M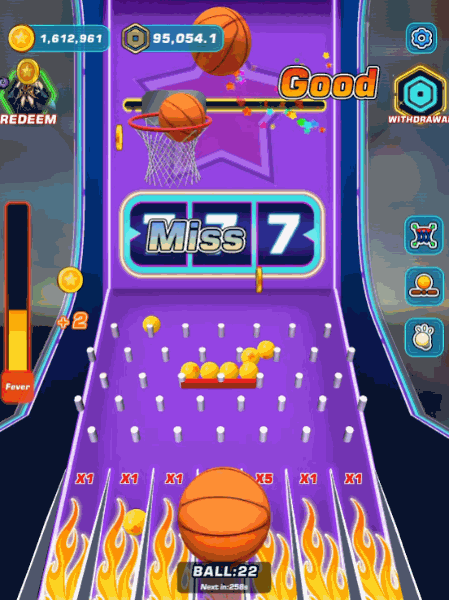 The listing of "Hooper Hooper" proves that the popular shooting machines in domestic arcade halls also have high enough market popularity overseas. As a highly simulated shooting machine game, this may be the most refreshing game on the list this month. The faster pace of the game than the actual shooting machine makes your finger can't stop once you slide it up. Down.
8.Subway Surfers
Developer: Sybo Games ApS
Online time: 2012/5/24
Size: 327.41M
"Subway Surfers" is a long parkour game with a history of nearly ten years. Players need to play a character who runs desperately on subway tracks to avoid being caught by the police. As one of the purest parkour games, the game's The core gameplay is to keep avoiding obstacles and collect as many gold coins as possible during the run. You can get resurrection opportunities or extra items by watching ads.
9.Water Sort Puzzle
Developer: IEC GLOBAL PTY LTD
Online time: 2020/6/26
Size: 118.22M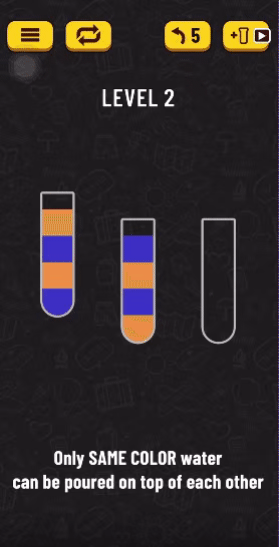 "Water Sort Puzzle" is a fun puzzle game. Players need to classify different colors of water, and finally gather all the colors into their respective glasses. It should be noted that you can pour it only if there is enough space in the test tube. There is no time limit in the level, allowing players to arrange classification according to their own steps, making the game more challenging and relaxing at the same time.
10.Get Lucky 3D
Developer: HOMA GAMES
Online time: 2021/8/15
Size: 183.38M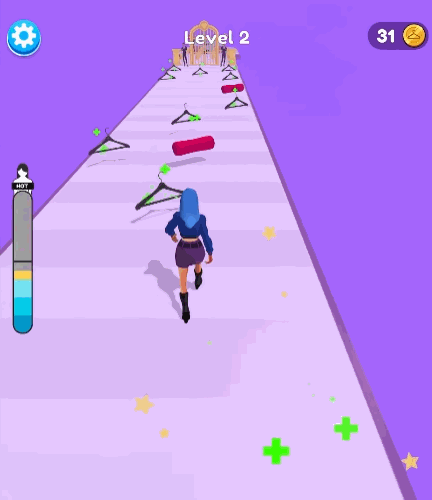 "Get Lucky 3D" is a classic parkour game. This time the player needs to act as a fashionable woman and collect coins or costume props during the parkour process to make himself more fashionable and wealthy. . With the deepening of the parkour process, the character image will also change. When you reach the end, the more fashionable you are to dress, the more generous you will naturally be rewarded.
11.Text or Die
Developer: Rollic Games
Online time: 2021/4/17
Size: 222.15M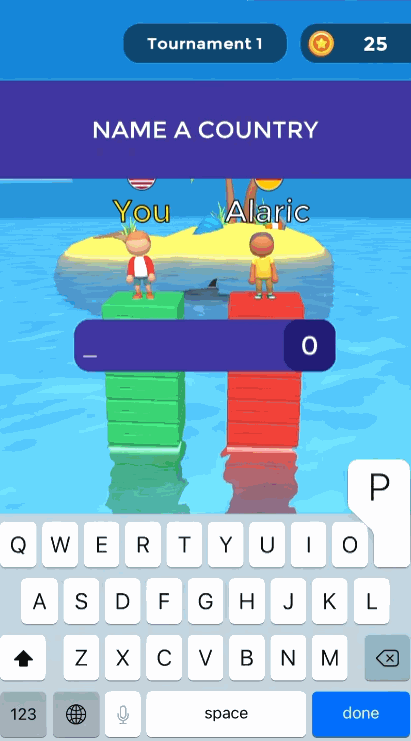 "Text or Die" is a game that, as its name says, "you will die if you don't type." This is a battle game. After the game starts, a task (for example, enter a country name) will be given. The longer the word entered by the player , The less likely it is to fall into the water and drown. Therefore, it is more conducive to the final victory to choose as long and complex words as possible in the case of meeting the requirements of the question.
12.Stone Miner
Developer: ZPLAY (HK) TECHNOLOGY CO., LIMITED
Online time: 2021/9/5
Size: 467.27M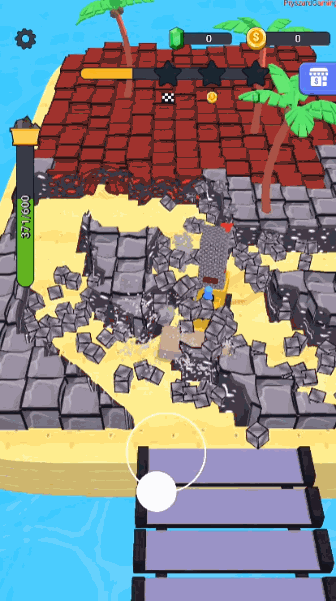 If you are a fan of "Gold Miner", "Stone Miner" may tell you what the modern version of "Gold Miner" is. In this game, you don't need to go deep into the ground, just drive a mining truck that is second to none in digging power and propulsion power to drive wildly on various islands rich in mineral resources. Although your minecart will automatically collect the mines that are broken by you, you still have to remember to drive the minecart to the trading area in exchange for a generous return before the storage space is full.
13.Magic Tiles 3: Piano Game
Developer: Amanotes Pte. Ltd.
Online time: 2018/12/15
Size: 301.06M
"Magic Tiles 3: Piano Game" is one of the best free piano games. After a long period of silence, it finally ushered in another outbreak. In addition to the piano, this game also integrates various other instruments. The gameplay mode is also worth the player to download and experience again.
14.Pull the Pin
Developer: Popcore GmbH
Online time: 2020/1/24
Size: 607.95M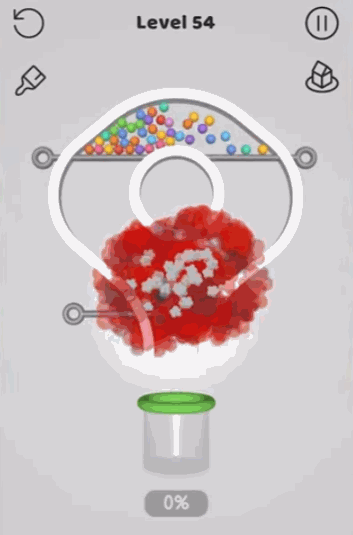 "Pull the Pin" is an "escape" game that uses small balls as the object. Players need to remove the key and let the small balls fall into the glass bottle at the bottom of the screen. Note that there will be bombs and other obstacles that will damage the small The ball, so the player needs to find a way to keep the ball from encountering the bomb.
15.Arrow Fest
Developer: Rollic Games
Online time: 2021/6/7
Size: 168.42M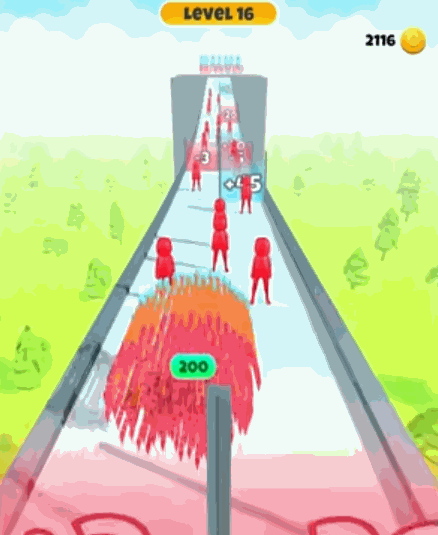 "Arrow Fest" is a parkour game with arrows as the theme. Players need to control an arrow to continuously strengthen their own power during the flight. The more arrows at the end, the higher the score. Each node has a mechanism to increase or decrease the number of arrows, and there will be villains on the way. Arrows go forward, if you choose to pass through the villain, arrows will be consumed, affecting the number of arrows that will eventually arrive.
16.Make 'Em
Developer: SUPERSONIC STUDIOS LTD
Online time: 2021/8/30
Size: 274.69M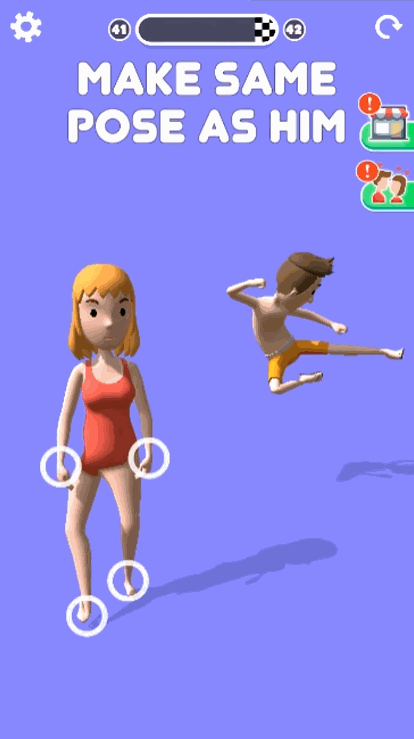 "Make'Em" is a "pinching people" game. In the game, you need to use your fingers to help various characters complete various expressions or actions, such as making them smile, or posing as a pose according to a specified example, or even Help the suitor put in the correct position for marriage proposal or perform a back massage for a swimsuit girl who is sunbathing. In short, everything must be achieved through your dexterous fingers.
17.Project Makeover
Developer: Magic Tavern, Inc.
Online time: 2019/11/20
Size: 293.8M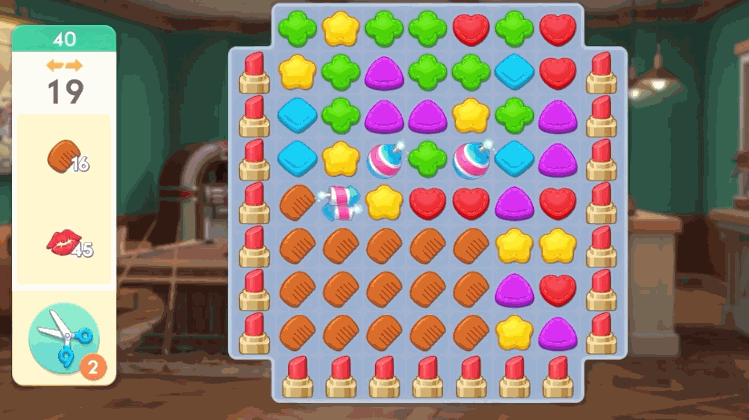 "Project Makeover" is a casual match-3 game with makeup styling as the theme. This game has a history of nearly two years. By getting points in the match-3 part, players can unlock more costumes or upgrade their modeling studio. The fusion of makeup and the two most popular themes of European and American female players makes this game enduring.
18.Castle Raid!
Developer: Voodoo
Online time: 2021/4/8
Size: 257.97M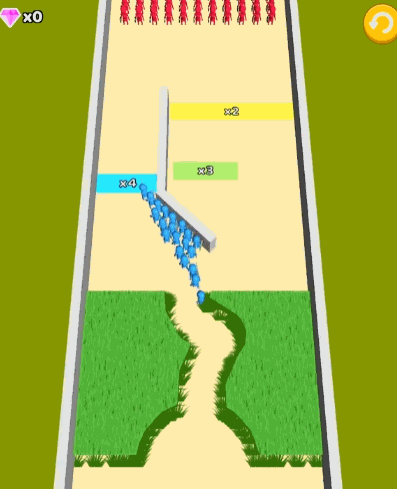 "Castle Raid!" is a creative casual game developed by Voodoo that combines parkour and tower defense elements. In the game, as the siege party, the player must continuously increase his strength through parkour. When the final strength is greater than the defender's strength, he can break through the opponent's gate and win the game.
19.Bridge Race
Developer: SUPERSONIC STUDIOS LTD
Online time: 2020/12/9
Size: 214.83M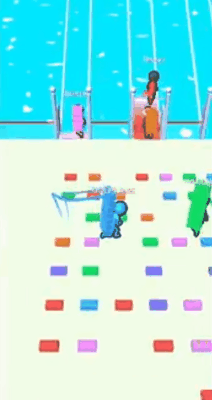 "Bridge Race" is a parkour game with multiplayer online competitions. Players need to collect wood boards of their own exclusive colors to build bridges. At the same time, a competitive factor is added during the construction process. Players can use other people's bridges to build their own bridges, which can save a lot of wood boards. It should be noted that in the process of extending the wooden bridge, you must avoid organs and traps, otherwise the bridge body may be fatally injured.
20.Wordscapes
Developer: PeopleFun, Inc.
Online time: 2017/5/15
Size: 198.45M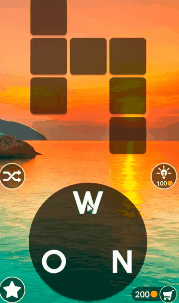 "Wordscapes" is a word puzzle game released in 2017. Various words and sentences will appear continuously in the game. Players need to use the grid pattern to connect different letters to form a complete word vocabulary. There is an endless mode containing 3700 words in the game, and the difficulty increases with the level, which is a test of the player's brain power.
This Article is curated from Source and we only provide the English version of the Story.