【GameLook special manuscript, no unauthorized reprinting!】
GameLook reported/Last month, the popularity of the Netflix Korean drama "Squid Game" led to the emergence of a large number of similar gameplay games, sweeping the ultra-casual market. However, with the end of the series and the heat dissipating, American super casual games have begun to show a "retro" trend, and a large number of parkour games have returned to players' vision.
Not only products like "squid games", but also realistic themes related to fashionable women that have repeatedly appeared before have disappeared, and classic parkour games have become the darling of the American ultra-leisure market again. It can be seen that the current six parkour mobile games are shortlisted in this TOP20, once again let us see the American users' love for parkour elements.
It is worth mentioning that although Voodoo is still the biggest winner of this period, only one parkour game ranks among the top 20. On the contrary, more manufacturers have successfully tested the circuit and brought more attempts on themes. For example, HOMA GAMES combined investment and parkour elements to launch "Investment Run", which is also a new game launched in October, which shows the player's tolerance for this theme.
At the same time, American players are more receptive to new types and gameplay. Four of the TOP5 games are all new games launched since July and August, and the themes cover traffic police inspections, moon and astronauts, and computing Elemental shooting games and other new directions.
The following GameLook will briefly introduce the TOP20 ultra-leisure products in this issue:
1.Traffic Cop 3D
Developer: Kwalee
Online time: 2021/8/11
Size: 297.45M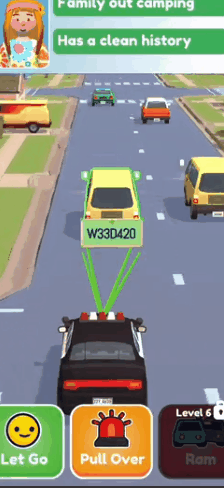 "Traffic Cop 3D" is a racing game in which players will act as a traffic policeman, driving a police car on the city's highways for inspections and arresting illegal personnel. In the game, the inspection methods all adopt the form of scanning the license plate number. The player needs to chase the vehicle and identify the license plate, and then judge whether to stop the driver based on the information. If it is a criminal who violates the law, he will face a variety of treatment methods such as release, fines, and detention, allowing players to punish them as they like.
2.Moon Pioneer
Developer: Voodoo
Online time: 2021/9/24
Size: 167.19M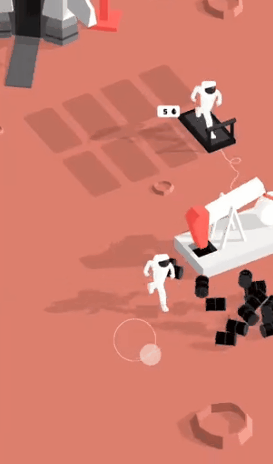 "Moon Pioneer" is a breakthrough game with the theme of the moon. The screen is simple and fresh, and the gameplay is mainly touch-based. The player will play an astronaut and participate in the construction of moon facilities. By collecting more oil and other resources, and placing them in the corresponding positions of the factories, you can build different types of factories and complete the corresponding challenges. The ultimate goal of the game is to repair the rockets and go to more planets.
3.Bridge Race
Developer: SUPERSONIC STUDIOS
Online time: 2020/12/9
Size: 233.81M
"Bridge Race" is a parkour game with multiplayer online competitions. Players need to collect wood boards of their own exclusive colors to build bridges. At the same time, competition factors are added during the construction process. Players can use other people's bridges to build their own bridges, which can save a lot of wood boards. It should be noted that in the process of extending the wooden bridge, you must avoid organs and traps, otherwise the bridge body may be fatally injured.
4.Stone Miner
Developer: ZPLAY (HK) TECHNOLOGY
Online time: 2021/9/5
Size: 454.4M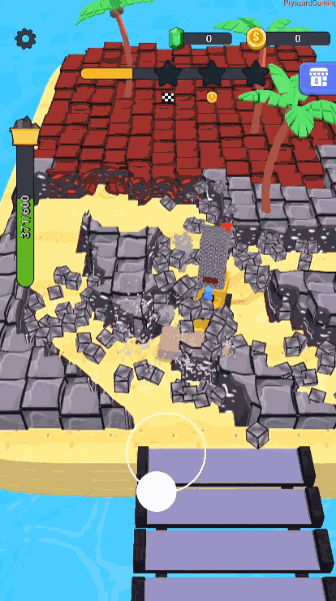 If you are a fan of "Gold Miner", "Stone Miner" may tell you what the modern version of "Gold Miner" is. In this game, you don't need to go deep into the ground, just drive a mining truck that is second to none in digging power and propulsion power to drive wildly on various islands rich in mineral resources. Although your minecart will automatically collect the mines that are broken by you, you still have to remember to drive the minecart to the trading area in exchange for a generous return before the storage space is full.
5.Shot Factor
Developer: Voodoo
Online time: 2021/7/8
Size: 116.49M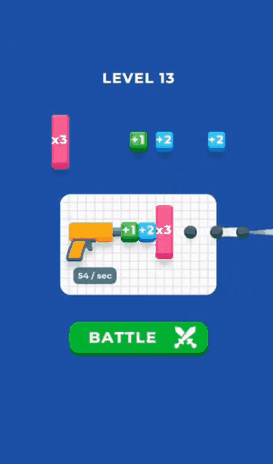 "Shot Factor" is a casual shooting game that incorporates calculation elements. Players need to build guns in limited modules, and build different calculation methods to enhance the shooting power of bullets and maximize damage. What the player has to do is to use a gun to attack the 3D stickman in front of him, avoiding their approach. During the shooting process, each enemy has a different health value, which requires the player to shoot multiple times to defeat it.
6.Water Sort Puzzle
Developer: IEC GLOBAL PTY
Online time: 2020/6/26
Size: 118.22M
"Water Sort Puzzle" is a fun puzzle game. Players need to classify different colors of water, and finally gather all colors into their respective glasses. It should be noted that you can pour it only if there is enough space in the test tube. There is no time limit in the level, allowing players to arrange classification according to their own steps, making the game more challenging and relaxing at the same time.
7.Turn Left!!
Developer: Voodoo
Online time: 2021/1/31
Size: 149.84M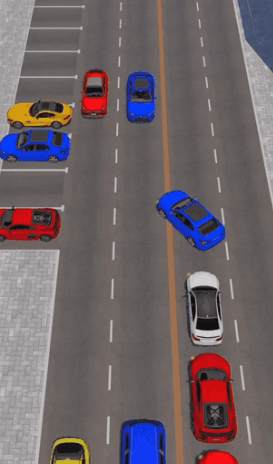 Literally, "Turn Left! ! 》Is a game that controls different cars to turn left. Based on God's perspective, players need to "turn left" at the right time on the endless streams of roads, park rows of cars accurately into the gap on the left, and be careful not to collide or distance with the oncoming vehicles during the process. Too close.
8.Paper Fold
Developer: Good Job Games
Online time: 2021/3/14
Size: 184.55M
"Paper Fold" is a casual origami game. The game successfully combines three-dimensional origami with two-dimensional puzzles. Each level of the game is equipped with different cartoon patterns, allowing players to fold in a certain order of folding to form a complete plane pattern, which can exercise memory and logic at the same time It can also achieve a good decompression effect.
9.Magic Tiles 3: Piano Game
Developer: Amanotes Pte
Online time: 2018/12/15
Size: 318.21M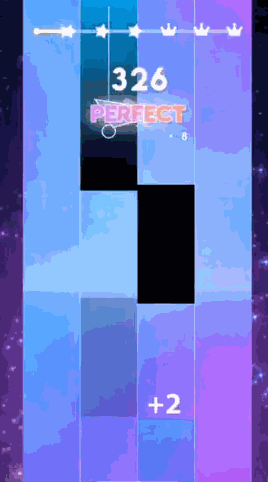 "Magic Tiles 3: Piano Game" is one of the best free piano games. After a long period of silence, it finally ushered in another outbreak. In addition to the piano, this game also integrates various other instruments. The gameplay mode is also worth the player to download and experience again.
10.Investment Run
Developer: HOMA GAMES
Online time: 2021/10/14
Size: 310.61M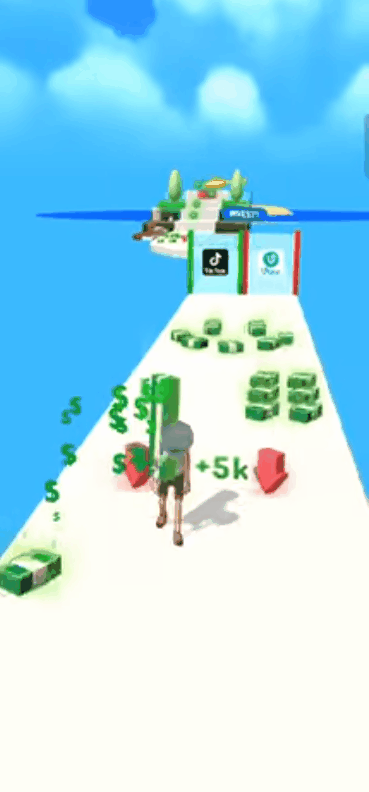 "Investment Run" is a parkour game with investment as the theme. Every door is a choice, and various problems encountered in investment will appear, such as investing in Bitcoin or US dollars. Players need to continuously collect money, choose appropriate investment products, and keep abreast of the changes in their wealth, and eventually reach the end to become the super rich.
11.Flex Run 3D
Developer: Voodoo
Online time: 2021/8/4
Size: 488.8M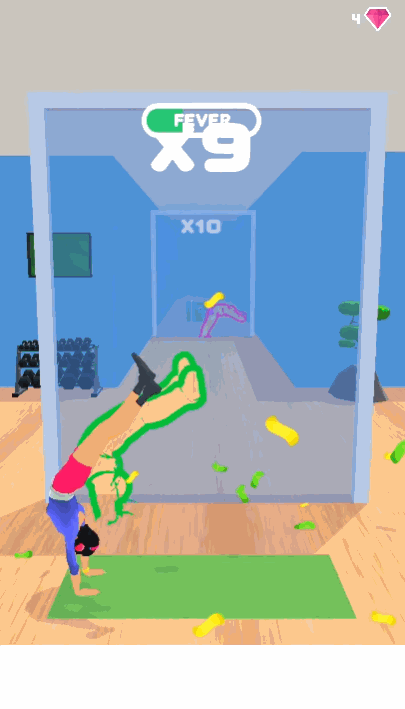 Strictly speaking, "Flex Run 3D" is not a parkour game that Voodoo has always been obsessed with. Players need to constantly adjust the corresponding body posture according to the system prompts to pass the level. Generally speaking, the gameplay is more like a rhythm game, not only requires you to react quickly, but also requires your body posture adjustment to accurately press on the rhythm point.
12.Count Masters: Crowd Runner 3D
Developer: Tap2Play
Online time: 2021/5/19
Size: 265.03M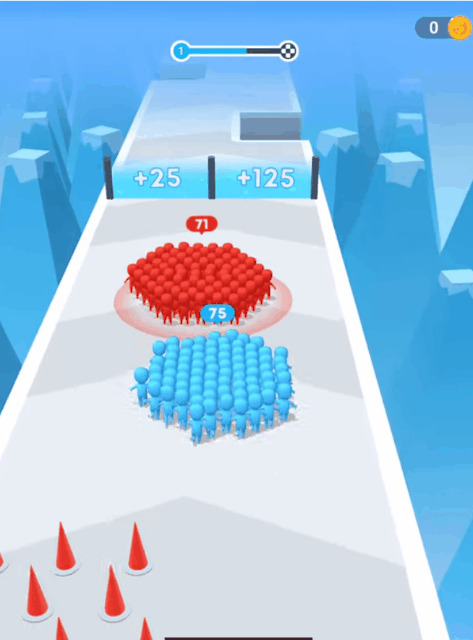 "Count Masters: Crowd Runner 3D" is a super casual game with parkour gameplay. Players need to control a large number of stickmen and continuously increase their power in the game to win the ultimate victory. The game perfectly combines puzzle gameplay with actions. Not only does it provide many props, but each node has a mechanism to increase the number of people, so that players can feel the unique and interesting gameplay.
13.100 Years – Life Simulator
Developer: Voodoo
Online time: 2020/7/4
Size: 212.79M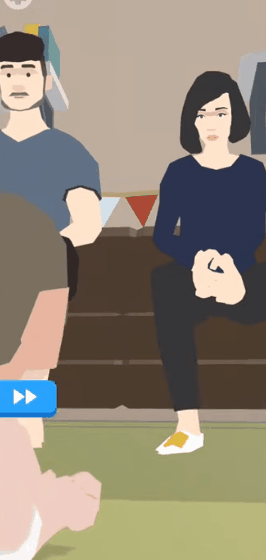 "100 Years – Life Simulator" is a life simulator game. Players re-experience the life of 1-100 years old. From being a "little tadpole" to getting pregnant and croaking, then to toddlers, going to elementary school, high school and even college, finally getting married and having children, and so on. This time players need to choose the right path and live a meaningful life.
14.Text or Die
Developer: Rollic Games
Online time: 2021/4/17
Size: 236.34M
"Text or Die" is a game called "You will die if you don't type" as its name says. This is a battle game. After the game starts, a task will be given (for example, enter a country name). The longer the word entered by the player , The less likely it is to fall into the water and drown. Therefore, it is more conducive to the final victory to choose as long and complex words as possible in the case of meeting the requirements of the question.
15.Boss Life 3D
Developer: Alictus
Online time: 2021/8/14
Size: 175.22M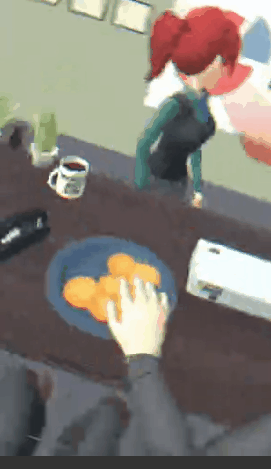 "Boss Life 3D" is a workplace simulation mobile game. Players will act as the boss of the company to manage their employees, make reasonable investments, and make the company continue to grow profitably. Among them, players are free to build and operate companies, and of course they will also face various challenges. They need to meet customer needs to increase income, build more different industries, and experience a complete boss life.
16.Wordscapes
Developer: PeopleFun
Online time: 2017/05/15
Size: 198.46M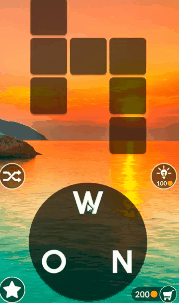 "Wordscapes" is a word puzzle game released in 2017. Various words and sentences will appear continuously in the game. Players need to use the grid pattern to connect different letters to form a complete word vocabulary. There is an endless mode containing 3700 words in the game, and the difficulty increases with the level, which is a test of the player's brain power.
17.Trapper 3D
Developer: SUPERSONIC STUDIOS
Online time: 2021/9/23
Size: 425.93M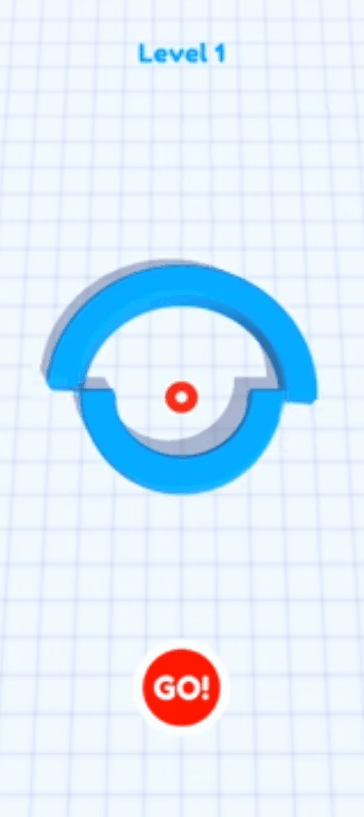 "Trapper 3D" is a casual puzzle mobile game in which players need to fill small balls into an enclosed space. The game provides semi-circular, rectangular and various shapes of baffles. Players need to form a complete enclosed space without touching obstacles in each level, so that all small balls cannot Scattered out.
18.Cross Logic Puzzle Game
Developer: Gismart
Online time: 2021/4/29
Size: 178.42M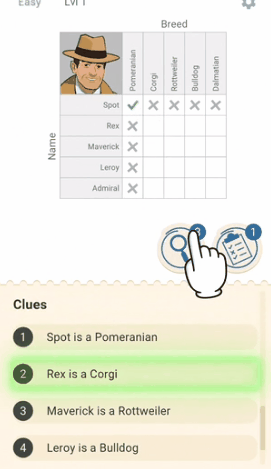 "Cross Logic Puzzle Game" is a brain game that provides players with a variety of rich logic puzzles, which can be solved by simply clicking. Of course, players also need to use clues to solve these mysteries one by one to pass the current level. It is in the process of passing various levels that players can not only improve their brain power, but also enjoy the fun of solving mysteries.
19.Escalators
Developer: SUPERSONIC STUDIOS
Online time: 2019/10/10
Size: 434.96M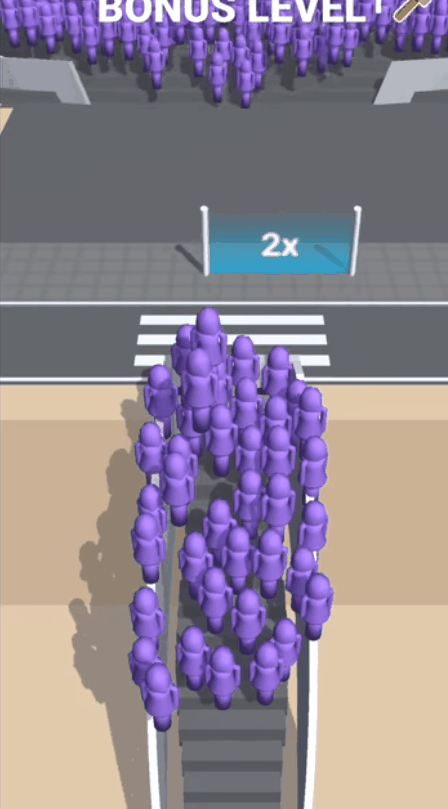 "Escalators" is an escalator-themed parkour mobile game. Players need to control a large number of people to quickly pass through narrow levels and finally reach the passing ships. The multiplier function on the way will greatly increase the number of people and give players a more refreshing gaming experience. The gold coins obtained after clearance can provide players with skins and auxiliary props to help the crowd get further magnification.
20.Arrow Fest
Developer: Rollic Games
Online time: 2021/6/7
Size: 214.17M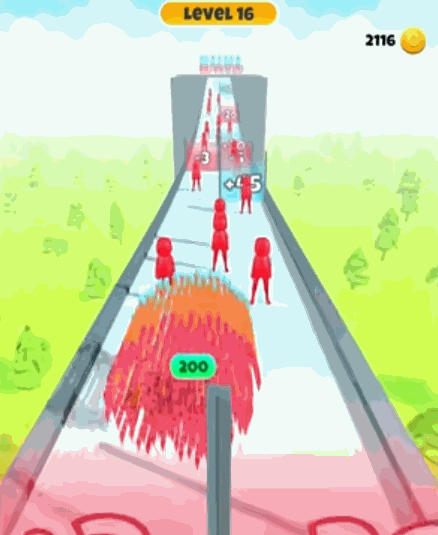 "Arrow Fest" is a parkour game with arrows as the theme. Players need to control an arrow to continuously strengthen their own power during the flight. The more arrows at the end, the higher the score. Each node has a mechanism to increase or decrease the number of arrows, and there will be villains on the way. Arrows go forward, if you choose to pass through the villain, arrows will be consumed, affecting the number of arrows that will eventually arrive.
This Article is curated from Source and we only provide the English version of the Story.