[GameLookspecialmanuscriptnoreprintwithoutauthorization!】
GameLook report/Although Meta Universe appeared in the financial report meetings of many game companies, it has to be said that now in overseas markets, NFT is the "pig that is blown up by the wind."
Prior to this, many companies engaged in NFT games have become unicorns, such as nimoca Brands, Mythical Games, Dapper Labs and Sky Mavis. Recently, the blockchain game platform Forte announced another financing of 725 million US dollars, with a cumulative financing of more than 900 million US dollars.
So, what exactly does Forte do? Why has it gained so much capital favor?
Focus on blockchain transactions and compliance "pain points", and become an NFT game trading platform
The reason for obtaining "sky financing" is that Forte has provided solutions to many key problems faced by the popular NFT games in the industry today.
When trading NFTs between players, a big problem is the transaction costs. Blockchain requires a huge P2P computer network to verify transactions, even if a computer on the chain loses data, it does not matter, because other calculators can verify data. However, people who operate these computers want to be rewarded, and the cost of these calculators is high, so blockchain transactions are bound to bring related "gas" or energy costs. Companies like Forte will either pay these fees or rely on other blockchain companies to create low-cost networks in order to gain an advantage among encrypted networks.
User experience is another big issue. Encrypted wallets are difficult to use. Someone can hack your account and steal your money. Or, suppose you lose the password of the encrypted currency, then it is equivalent to disappearing forever, and no one can help you recover it. These factors have made encrypted wallets difficult for mainstream consumers to use.
Game developers also need to be especially vigilant about money laundering. They must know who they are doing business with and comply with anti-money laundering and fund transfer laws in multiple countries.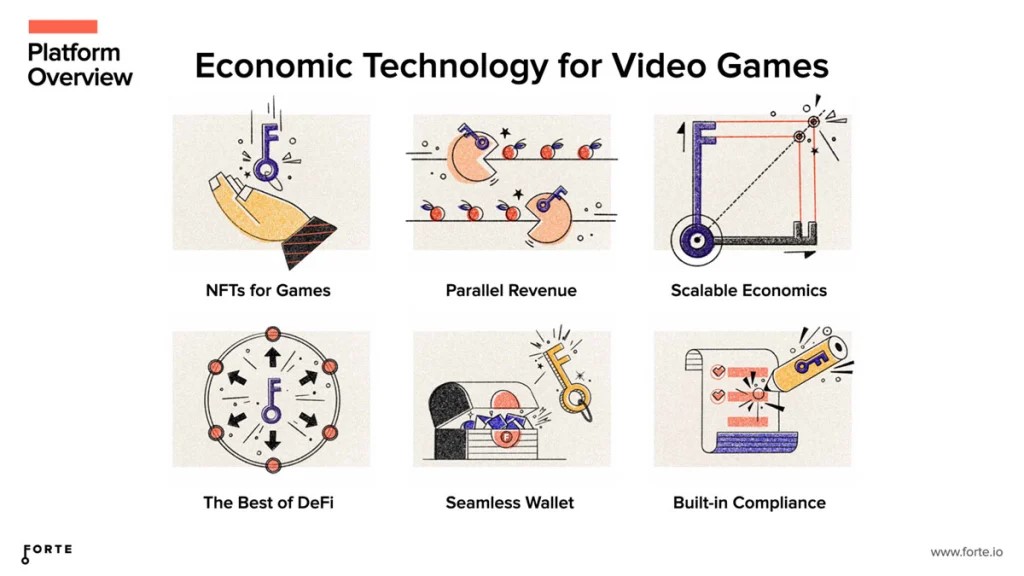 It is so difficult to access the blockchain well in the game because most of the infrastructure does not actually exist, it is not mature enough, or not suitable for game use. Most game developers face many challenges, such as a simple wallet solution, developer tools, good games, a complete token competition model, market, liquidity, mechanisms for people to "exit", regulatory compliance and many more.
Any one of these challenges is difficult to build. Unlike charging for every blockchain transaction, Forte uses a very interesting way to make money. It can buy cryptocurrencies and other tokens in large quantities, and can provide players who want to sell items in the game with higher prices in time. fluidity. Players don't have to wait for buyers to come, but sell directly to Forte, let the seller cash out directly, and then sell the item to others. In this process, Forte can use item arbitrage, for example, it can be purchased in large quantities at a lower price, and then purchased and stored separately at a high price, all of which are automated.
However, the most difficult and most important issues in these processes are liquidity and compliance. Forte is the only company that directly focuses on these issues. However, if people cannot "exit" with real money at any time and implement it in a compliant manner, then blockchain games will face too many constraints if they want to succeed.
The company works with multiple Layer-1 blockchains (such as Ethereum or Bitcoin), and is also obtaining multiple necessary fund transfer licenses and persuading policy makers so that developers can create a way for people to play and get Revenue game. The company is also working on a Layer-2 solution to make blockchain transactions faster and cheaper.
Currently, Forte's platform is undergoing targeted invitation testing. It has reached cooperation with more than 40 game developers, covering more than 15 million players, and the company's accumulated financing has exceeded 900 million US dollars.
Raising more than US$900 million twice a year, the former founder of Kabam started his own business continuously
According to GameLook's understanding, Forte itself does not do blockchain games, but as an infrastructure company, it uses blockchain technology to create a new type of game economy platform, and serves as a crypto wallet for game companies to store player tokens, such as Ether. , Bitcoin, and then converted to real money.
Behind the capital recognition is mainly because Forte's platform allows game companies to integrate blockchain technology into games in a simple way. Forte provides game publishers with built-in compliance and security products to ensure a framework for global regulatory activities, including fund transmission, anti-money laundering, tax compliance and IP protection, in order to protect the business and intellectual property rights of players and publishers.
Daniel Jacobs, founder of Kora Capital, said, "Thanks to the stability of technology and compliance solutions, Forte is very attractive in the game field. We cooperated with Forte because Forte's philosophy is to build an easy-to-access and A platform that does not limit the flexibility or control of developers, focuses on the long-term, solves the challenges of limiting the current scale of blockchain transactions, reduces the high latency and costs associated with blockchain transactions, and proves that the future blockchain cross-chain interaction Potential for operation and portability."
This round of financing was led by Sea and Kora Management, the parent company of the shooter mobile game "Free Fire" developer Garena. Other participating investors include Animoca Brands, Big Bets (Huuuge Games), Overwolf, Playstudios, Warner Music Group, zVentures Snake), Cosmos, Polygon Studios and Solana Ventures, industry-renowned investment companies Griffin Gaming Partners, Andreessen Horowitz (a16z) and Tiger Global also participated in this round of financing. In May of this year, Forte raised $185 million in financing at a valuation of $1 billion, led by Griffin Gaming Partners.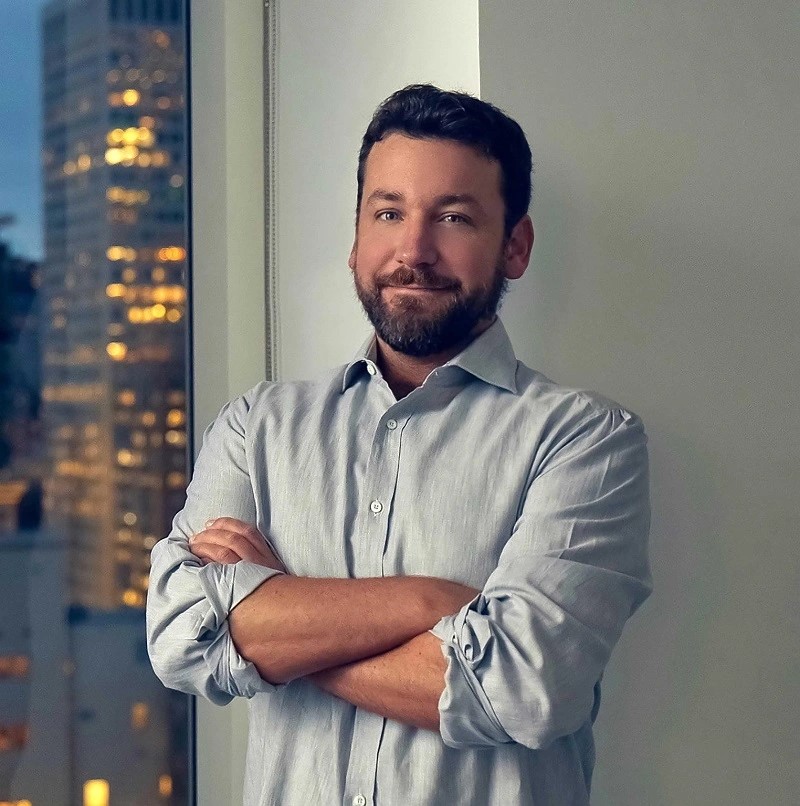 Forte CEO Josh Williams
Raising more than $900 million in a year is unimaginable. In addition to Forte's focus on the field itself is a hot spot in the industry, the co-founder of this company is also one of the important reasons why it is favored by capital.
Forte was jointly established in 2019 by former Kabam CEO Kevin Chou and Josh Williams. Before starting the business, Kevin Chou's company had annual revenue of 400 million U.S. dollars and more than 1,000 employees. Subsequently, the company was split and sold for about 1 billion U.S. dollars. Netmarble and FoxNext Games. He is also the co-founder of the e-sports club Gen.G and the blockchain token company Rally.
CEO Josh Williams said that the scale of Forte currently exceeds 200 people, including experts in games, blockchain technology and compliance issues.
This Article is curated from Source and we only provide the English version of the Story.