【GameLookSpecial manuscripts are not allowed to be reproduced without authorization!】
GameLook report/Recently, QQ internally tested a new feature "QQ Channel", which triggered a lot of discussion from the outside world. Official information shows that the QQ channel is a "new way of entertainment and collaboration" in which users can find like-minded partners to chat, live broadcast, hack, create, etc. in the same channel.
At first it sounds like the QQ channel is the "PLUS version" of the QQ group, but the two are actually quite different. For example, there is no upper limit for the number of participants in the QQ channel, members do not need to be reviewed by the administrator, and there are multiple sub-channels for text, voice, live broadcast, and applications. Therefore, the QQ channel is more regarded as the beginning of the "Discordization" of QQ, representing that this mature product spanning the three eras of Web1.0, 2.0, and 3.0 has officially embarked on a new journey.
QQChannel, a new way of entertainment collaboration
In other words, the birth of the QQ channel is regarded as a way for QQ to change.
Tencent's third-quarter financial report showed that the number of monthly active users of QQ was 574 million. In contrast, the combined monthly active accounts of WeChat and WeChat reached 1.2128 billion. Looking at the number of monthly active users in recent years, since the second quarter of 2019, the growth of monthly active users of QQ has not been optimistic enough, and it is indeed an opportunity for change.
In the latest issue of Tencent Culture Annual Special, Ma Huateng, Chairman and CEO of Tencent, pointed out in the article "Choices" that a good Internet product has three values. The first is the use value generated by the application scenario, and the second is the More people use the new value generated by iteration, and the third is the value that Tencent discovered in the process of doing QQ and WeChat-cross-border value.
Ma Huateng believes that Internet services will enter a new stage, from serving users (C), developing to serving industry (B), and then to serving society (S) today, that is, "the trinity of users, industry, and society (CBS)."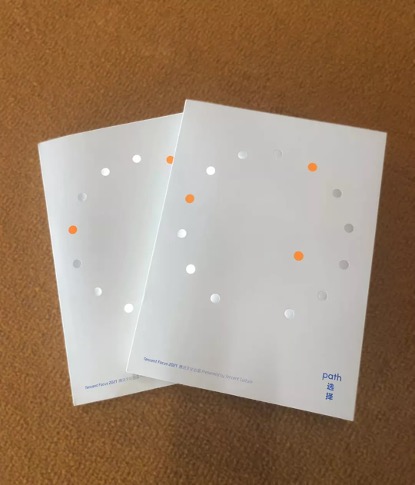 In fact, QQ's change has been foreshadowed. In April of this year, Tencent's Platform and Content Business Unit (PCG) carried out a round of internal organizational structure and personnel adjustments. Yao Xiaoguang, vice president of Tencent and president of Tencent Interactive Entertainment (IEG) Tianmei Studio Group Taking over the PCG social platform business, two of the key products are QQ and Qzone.
Let Yao Xiaoguang, who specializes in the game business, take charge of QQ, marking that QQ has been included in Tencent's blueprint for the "super digital scene" of games. This not only represents the further enhancement of QQ's social attributes, but also indicates the further diversification of QQ interactive scenes. It is also the reason for the birth of the QQ channel with multiple interactive methods such as text, voice, and live broadcast applications.
A week ago, QQ even triggered a "memory killing" across the network. At that time, some netizens reported that the latest PC version of QQ was officially offline, and users could no longer see their QQ show costumes. Then QQ responded to the rumors, pointing out that the QQ show on the PC was only folded in front of the chat window, "there was no sudden offline, only a surprise evolution", and asked netizens to look forward to the future QQ show showing "a more realistic and three-dimensional "you".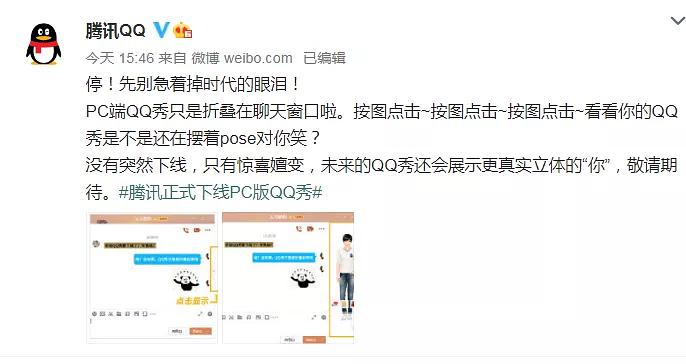 It's hard not to think of "more real and three-dimensional". In 2016, QQ launched the new QQ show "Cimeter Show" on the mobile terminal. However, compared to the upgrade of the QQ show by Cimeter Show, the QQ channel is closer to reinvention, and The object of its reconstruction is not just a QQ show, but the entire QQ.
The chat room station is C, meeting the needs of identity that are different from reality
QQ attaches great importance to the QQ channel, and even opened a separate "channel" button as an entrance in the Tab bar at the bottom.

In the eyes of some users participating in the internal test of the QQ channel, it is very much like a QQ group with no limit on the number of people, and it is more free in form. Users can join the channel of interest at will without worrying about the administrator limit, the limit on the number of people, and so on.
To a certain extent, the QQ channel is also like an independent product temporarily relying on QQ. It needs to call the user's QQ account information to enter, but in different channels, users can use different identities to show people. For example, in a two-dimensional channel, users can chat and blow water with a scrapped cute avatar, and in a channel where military enthusiasts get together, users can turn into professionals to give pointers.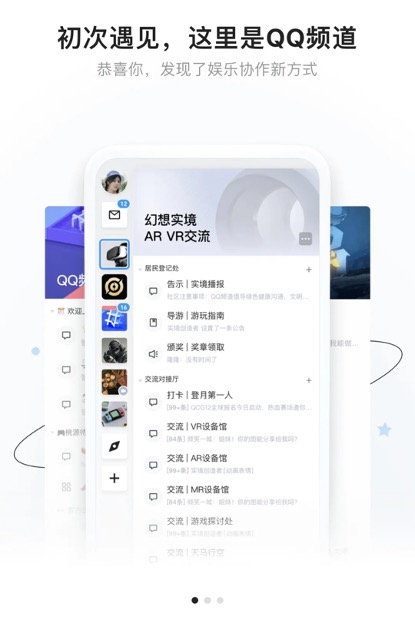 Different sub-channels have become the expansion of the QQ channel, and the specific experience is very similar to the different types of gameplay in platform games. For example, text channels, users can experience typical social functions such as chatting, fighting pictures, and sending red envelopes; voice channels support 99 people to connect to the microphone, which is a large chat room; live broadcast channels have basic live broadcast functions, and can give gifts when watching live broadcasts; The application channel is similar to other channels' support small programs, such as providing blackout, voting, etc.
Regardless of the self-positioning of the "new way of entertainment collaboration" or the play of multiple sub-channels, it can be seen that QQ has an intention to evolve toward Discord.
As we all know, as a representative of the advanced nature of the social platform field, there is no lack of precedents for the "Chinese Discord" in China. They usually have one thing in common, that is, they emphasize the chat room, which seems to be an ancient form of service. Take the "good idea" of founder Zhang Qian who once defined "not Discord, but a large open chat room" as an example, he advocates the use of a relatively relaxed and free form of chat room to satisfy "having a completely different network identity from the real world." Demand.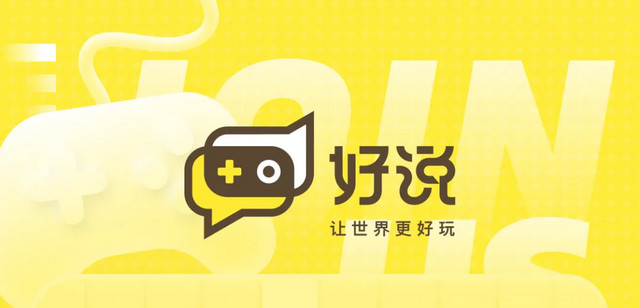 Interestingly, before the QQ channel, Tencent PCG also launched an interest-based chat group application "Q Dimension" in July this year. At that time, Q Dimension had both text and voice channels. Among them, the text channel is similar to the text chat function of current social applications, and the voice channel is more similar to a chat room.
The main force of the moon landing plan, using the ticket to Metaverse
When it comes to the need for a "network identity different from reality", it is naturally inseparable from the popular concept of Metaverse.
Recently, Alexis Rolland, director of Ubisoft China Data Lab, said in an interview that within Ubisoft, Metaverse is understood as an enhanced virtual world. Players can turn into personalized avatars to enter a world parallel to reality and be able to do reality. Anything in it.
In Alexis Rolland's view, Metaverse must rely on six major concepts to come true. They are social attributes, continuity, user-generated content, media integration, own economic system, and scalability.
Except for the lack of a "own economic system" that allows users to make money, QQ is almost the perfect answer for Metaverse. Even as early as 2003, QQ launched the QQ show that allows users to customize the avatar. It can be said that QQ was ready to enter the Metaverse 18 years ago.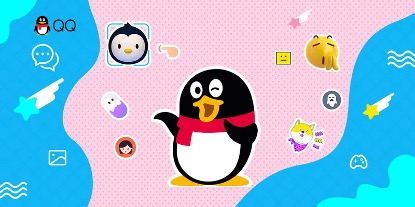 In March of this year, Metaverse's "first share" Roblox was listed in the United States. Its valuation has increased by more than 10 times compared with the same period in 2020, reaching US$45 billion. Today, Roblox's market value has reached US$67.2 billion.
Subsequently, Metaverse spread to the world, and domestic major manufacturers have also increased Metaverse and related industries. For example, ByteDance reportedly acquired domestic VR manufacturer Pico at a valuation of 9 billion yuan. Mihayou will be a virtual world where 1 billion people live. NetEase recently It also stated that it is ready for Metaverse-related technology and planning.
In September, Tencent also formally applied for the registration of the "QQ元宇宙" trademark, showing its determination to enter Metaverse. During this year's Tencent Game Annual Conference, Ma Xiaoyi, Tencent's senior vice president, also revealed to GameLook that Tencent had launched a "moon landing project" internally. This "moon" to land on is the Metaverse.
"I hope to spend five to eight years", so that at least one of Tencent Games will be included in the list of "Global 8-10 Crown Metaverse Products" in the future. Ma Xiaoyi said so.
It is as strong as Tencent, and it has also planned for a long-term battle. It can be seen that Metaverse is very difficult, and it requires almost every product to form a universe on its own.
In Tencent's five- or eight-year plan, QQ will naturally not be the only member of the moon landing project. In terms of technical reserves, manpower and material resources, and ideal ambitions, Tencent does have the ability to build a Metaverse, but it can stand out from the crowd and truly become a virtual universe of parallel reality. Will it be QQ? Everything has yet to be determined.
This Article is curated from Source and we only provide the English version of the Story.