[GameLookspecialmanuscriptnoreprintwithoutauthorization!】
GameLook reports/Miniclip is definitely a "minority" in the mobile game market.
This company has been established for 20 years so far. With the success of a mobile billiard game "8 Ball Pool", it was acquired by Tencent in 2015 with the majority of shares. Today, the company's most successful product is still "8 Ball Pool", but this casual competitive game that has just passed its 10th anniversary has not seen a decline in the number of users, but has continued to grow. Today, the DAU of a single product exceeds 10 million. .
With continuous mergers and acquisitions and new releases, Miniclip's products now have 50 million DAU. However, at the top of the bestseller list, you can hardly see the company's products. In a recent interview with foreign media GamesIndustry, the new CEO Saad Choudri said that the gentle realization of Miniclip's products is deliberate, because "user retention and growth are what we care most about."
The following is the content of GamesIndustry compiled by GameLook:
For the Swiss studio Miniclip, which has transformed from a web game to a mobile game, the past 20 years have made far-reaching achievements. From a web portal in the old age to becoming a well-known developer and publisher in the industry with its own strength, this company has successfully upgraded to one of the strongest competitors in the industry segment, a field that Miniclip has never seen before. Aware of.
Three-fold revenue in three years: The simplest principle of mergers and acquisitions is not to "kill chickens and get eggs"
In the 20th year, Miniclip is stronger than ever. The company's game product line has also expanded significantly, but the overall performance is still driven by the best categories, including the 10th anniversary of "8 Ball Pool". Inside. The British company is also constantly acquiring, acquiring three studios in 2021 alone, and appointing senior company expert Saad Choudri as its new CEO.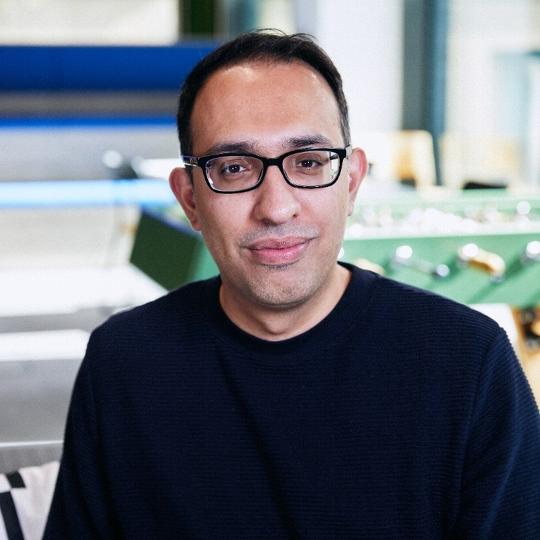 Miniclip 新 CEO Saad Choudri
Choudri has worked in this company for more than 10 years. He has served as chief business officer and chief strategy officer, and he is familiar with many responsibilities.
In an interview, he said that assuming the CEO position feels like entering a known field. But what he did not expect was that Miniclip had seen such a large growth in the past year and a half, and he did not expect that so many unknown people would join the company.
"Before the epidemic, we would work in the office and you can know everyone. However, during the social isolation period, 180 or 190 new people may have joined the company in the past year and a half, which is a large number."
The increase in the number of employees is mainly attributed to Miniclip's growth in multiple areas over the past few years.
"Our revenue has tripled in the past three years, and we have had very high growth in all business areas, mergers and acquisitions, natural and internal growth. We release and build more games in our internal studios, and we are also constantly acquiring team."
This year, Miniclip acquired SuperSonic Software from the United Kingdom, Green Horse Games from Romania, and GameBasics, the developer of "Online Football Manager". According to Choudri, the three studios have seen growth after being acquired. "The M&A team has developed well. Green Horse Games has tripled since it was acquired by us. We will help them build more games and extend a helping hand in the areas they need."
He also revealed that Supersonic even changed its name to Puzzling.com, hoping to invest more in the field of puzzle games. Another studio under Miniclip, Eight Pixel Square, has also changed its name to Miniclip Derby.
"We make acquisitions in a flexible way to understand what the management team and founders want, and we have a model that I think is used by many people. Some people want autonomy and some people need to get in certain areas. Support, and some people want to be incorporated as a complete studio. We are making an acquisition that reflects the founders' ideas and is the best place for them to run."
"The key to us is that when acquiring a company, we don't want to destroy the factors that make them successful, but want to enhance and facilitate it."
Rob Small, co-founder and former CEO of Miniclip, revealed that the company was able to understand the inner workings of mergers and acquisitions because the company and its parent company, Tencent, had gone through a similar process.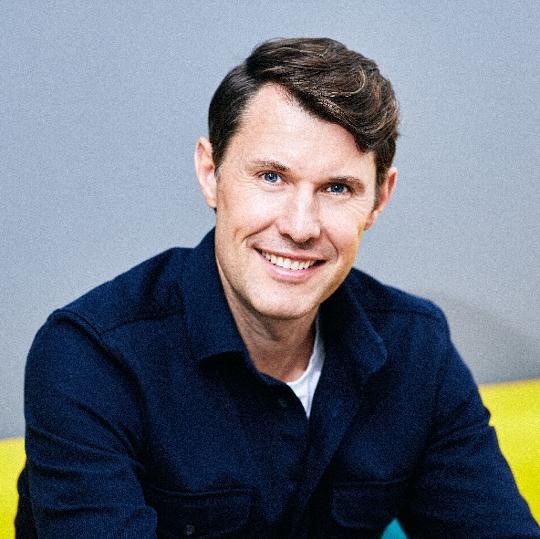 Rob Small, co-founder of Miniclip
Small said, "I think they know this is true, because Miniclip has gone through the same process in the past six years. We have learned a lot from Tencent, especially in terms of support team and talent. These (the acquired team) are all ideas. Companies, don't kill chickens and let them do what they do best. This sounds simple, but you may be surprised to find that many companies make such low-level mistakes."
The biggest experience in 20 years: focus on what you are good at and pay attention to user retention
Miniclip's mergers and acquisitions are not over. With the continuous integration of the entire business, we may wonder whether this company wants to switch to other areas besides mobile games. However, Miniclip knows where his strengths are.
Choudri said, "We have been discussing this issue, but I think our opportunity is still in the mobile game market. A few years ago, we made a small investment in Auroch Digital, and through this investment we have also tried in the PC game market. . But we are very happy that they can join Sumo because the latter is more suitable for them. I think at this stage, we still have many opportunities in the mobile game field in the short term. I don't think Miniclip will enter the PC game market."
One of Miniclip's best performing games is "8 Ball Pool", a casual snooker game released in October 2010. Over the past ten years, this game has more than 10 million DAU and is growing, and its fundamentals are as strong as ever.
Small said, "We are not trying to become Supercell, nor are we planning to do PUBG. We just want to create simple games that are really fun to play, and have a cool gameplay that is well executed. Although you may think that you can build billiards on a mobile game platform. The game should be easy to execute, but in fact it is very complicated to make, and it took a long time to develop this game."
"Maybe the opponent will say,'Miniclip got 50 million DAU, but it was not able to do enough in terms of income', but we did it deliberately. In the final analysis, when you survive in the game industry for 20 years, you will In the long-term, our top priority is user growth and retention. We would rather do a gentler monetization method to achieve better retention data."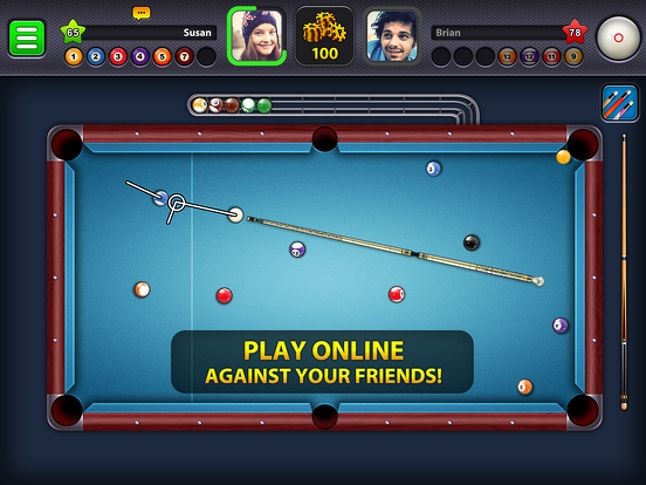 Simple gameplay and social features give "8 Ball Pool" a very high user retention
Choudri added that a fundamental part of the design of "8 Ball Pool" is that it can be experienced for a long time, even for many years, without any consumption by the player. "Having a good player base can help monetize the game in the later stages. The biggest thing we strive to maintain is to scare away players without paying the threshold and let them stay in our game."
Prior to this, Miniclip also released the motorcycle game "MX Nitro" in the console market. At that time, this strategy seemed to be correct for the company. But looking back, Small said, "The lesson we learned is to focus on what you are good at."
Small said, "The problem is that the game industry is full of temptations. The more conferences you attend, the more you want to move in many directions. If Miniclip has learned the greatest experience in 20 years of survival, it is to insist on doing what you are good at. , Focus on fulfilling your goals and don't be distracted by seeing a frenetic trend in the industry."
"I think it is a disastrous failure for us to make a console game, and the development is not good at all. But we did it because we were interested and we wanted to try. We still maintain an open mind, but we also learned the lessons."
At present, the most attractive trend in the industry is NFT games. Many overseas media have even advocated that slow-reacting traditional games will lose out to a large number of start-ups on this new track, because overseas capital transactions of hundreds of millions of dollars make it appear Very dazzling.
However, Miniclip has no immediate plans to enter the field, but keeps an eye on its development in the next few years and its acceptance by users. Choudri said, "I think for us, in terms of the way players want to participate in our products, if this is the business model consumers really want, then of course we will enter this field. But at the moment, I don't think there is any Clear evidence shows this."
"I think if we want to do it, we have to do it, instead of vainly saying,'We will enter the field of NFT games.' We want to observe the development of this field. We may have discussed it two or three years ago. This concept is only the beginning stage, but so far, it doesn't make any sense to us."
On page game to mobile game: there was no other choice at the time
Although Miniclip knows its strengths, it is undeniable that the game market has undergone major changes since the company was founded 20 years ago. When the entire industry was skeptical about the future of mobile game platforms, the company's decision to transform from the web game market was also questioned.
Small said, "Suddenly, users feel that mobile phones are the platform they want to experience games more, so we have experienced those moments."
"To be honest, it feels very bad because we built the company's business on a platform that is clearly no longer viable. So we realized that Miniclip as a gaming portal will no longer exist in the future, and we need to make the company Move to a new platform."
Miniclip also faced different challenges when switching to a new platform. It had to become a research and development studio and also act as a publisher. Small emphasized that many of its peers at the time disappeared, mainly because they failed to transform successfully. "We can see from our own data that the number of users was declining drastically, and we had no choice but to transform."
At the same time, Small also heard from several large game companies claiming that "mobile games will never be in the elegant hall", and they don't think that "mobile games can develop into a big climate, let alone compared with boxed games." ".
Small said, "I don't think they will say that today."
Looking to the future, Choudri said that Miniclip currently has "very exciting games" in the development stage, and releasing these games may be the company's "biggest challenge".
He also pointed out that some of the tools used by developers and publishers no longer exist, which brings other challenges in game marketing, especially after this year's new IDFA policy.
"I think it's obvious that IDFA has affected many people in our field, but again, everyone is competing for players' time, whether it is PC, console or mobile games, or NFT games in Play-to-earn mode. Standing out among many competitors and being noticed by users may be the most challenging thing. So we will invest a lot of time and hope to find new ways in the next year to 18 months."
This Article is curated from Source and we only provide the English version of the Story.