Asos Saudi Arabia today signed a new joint cooperation agreement with Purity Information Technology, based in Riyadh, considered one of the most promising Saudi companies in the field of sales and distribution for the government sector, the private sector and the IT sector in the Kingdom of Saudi Arabia, which includes a large number of emerging Saudi skills.
This partnership will bring together ASUS's leading business experience as a global provider of ICT hardware and communications solutions, as well as its expertise in providing IT solutions, services and hardware designed for today's increasingly demanding environment for products, devices and IT solutions. To build a partnership based on many important corporate values, ASUS finds Purity Information Technology a reliable and flexible partner in the Kingdom of Saudi Arabia.
Similarly, Khaled Al-Sheikh, Business Development Manager, ASUS Middle East commented: Managing different types of secure IT solutions with accuracy and speed is a core requirement of our customers in today's IT industry. We look forward to this cooperation and aim to work together, not only from a technical point of view, but also to cover all aspects that will enable us to achieve customer satisfaction and build strategic cooperation and partnership, to achieve a common goal of creating a long-term first-rate partnership. As ASUS continues to grow and expand, it wants to offer more quality and business values ​​to its customers in Saudi Arabia.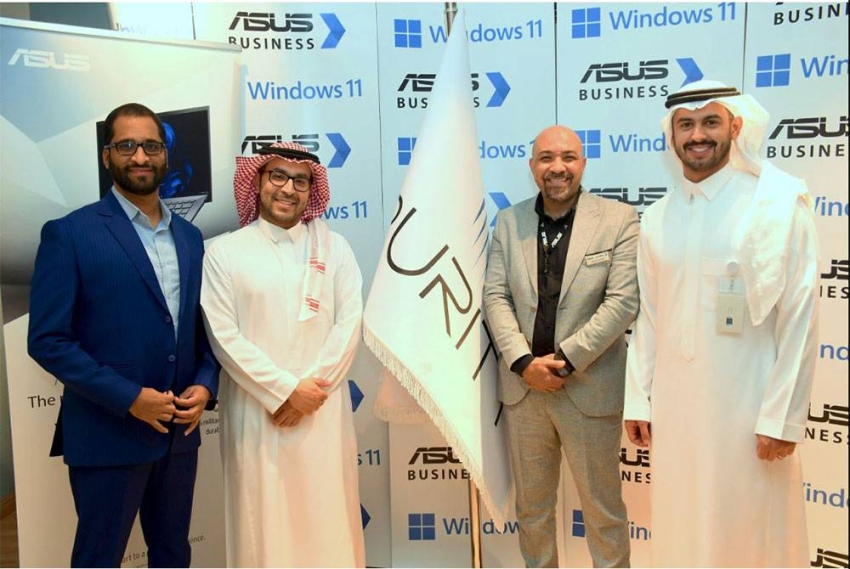 As Abdullah Al-Namla, CEO of the company said: "We at Purity are proud to enter such a partnership with ASUS. We believe this is the perfect choice for our local customers who need to increase their profitability in a context rapidly evolving and stimulating environment We look forward to strengthening and further developing this partnership towards the achievement of common goals.
For his part, engineer Faisal Al-Abdul Salam, president of Purity, confirmed that it has become widely clear that ASUS, together with Purity Information Technology, is committed to always remain motivated to achieve a higher level of customer satisfaction and to explore the great opportunity in Saudi Arabia on its journey Transforming into Vision 2030 through modern technologies and systems improvements according to the IT industry direction.
Read More About: Technology News